Global Crossroads
Educational engagement tool connected to a large-scale environmental installation, at Occidental College in Los Angeles, California.
UI/UX Design
Motion Design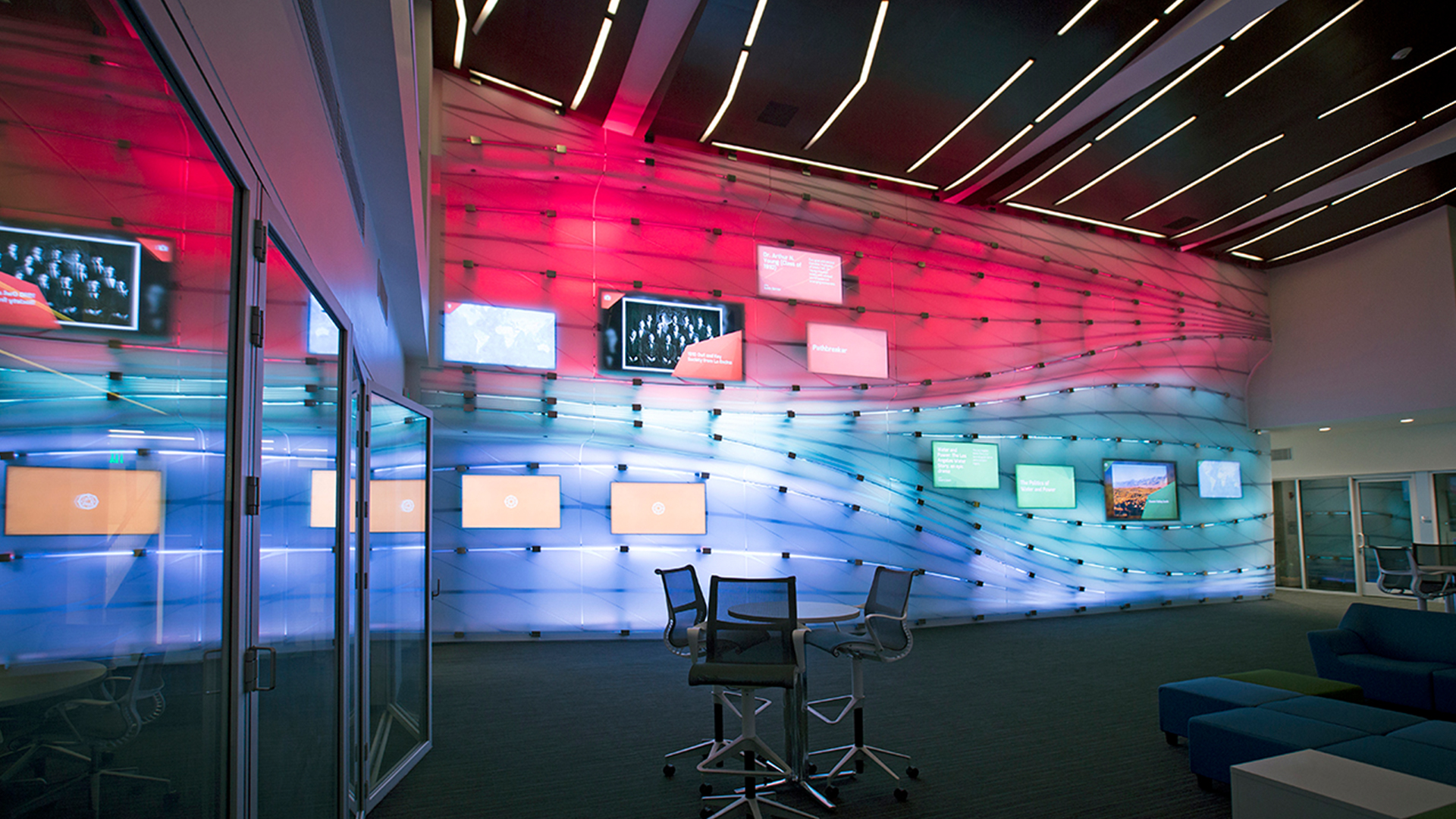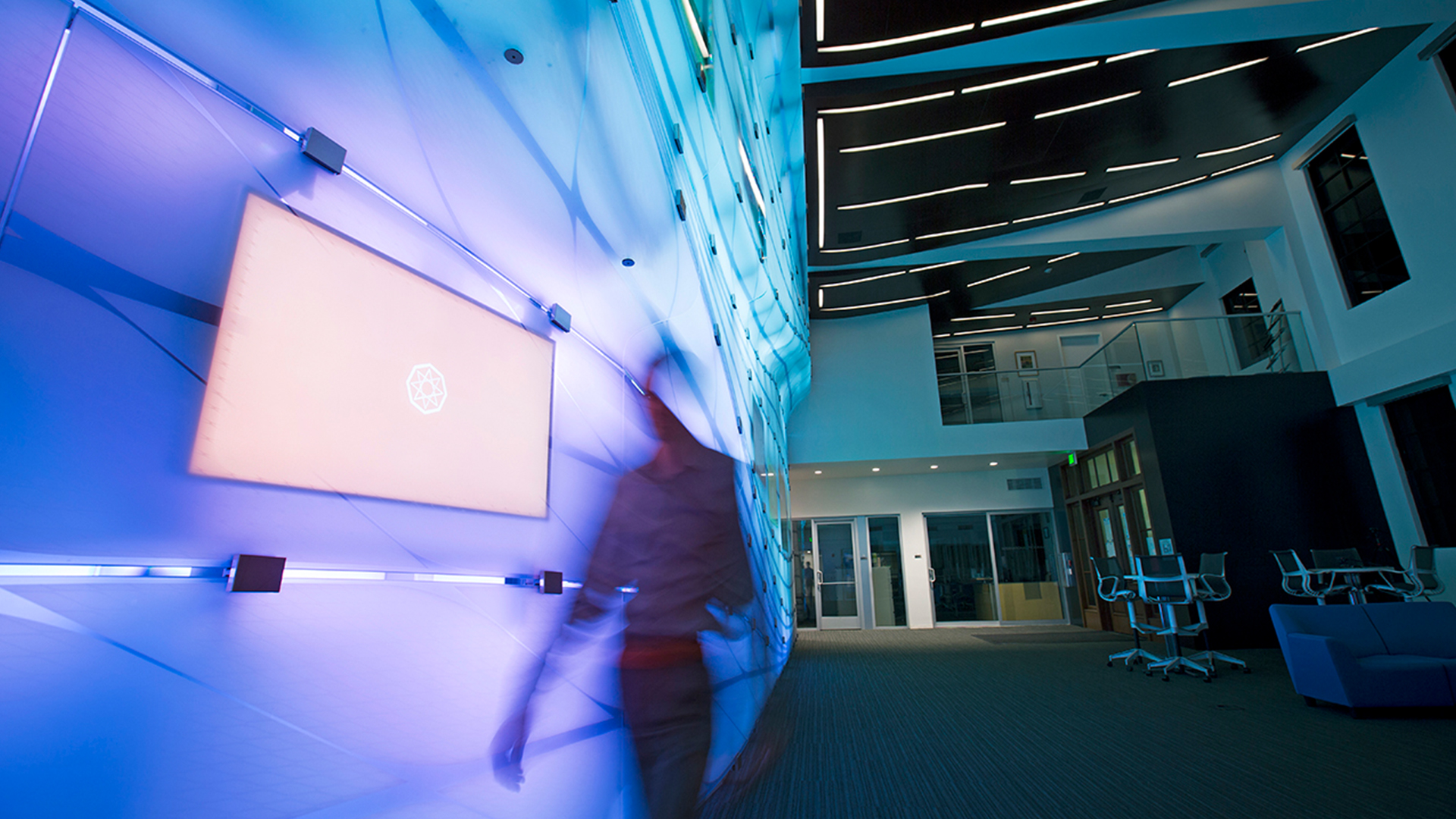 The centerpiece of the new informal learning space at Occidental College's historic Johnson Hall, recently reimagined by Belzberg Architects, is a two-story wall of sculpted glass with reactive LED lighting and ten embedded displays that showcase the depth and dimension of student work being developed and explored.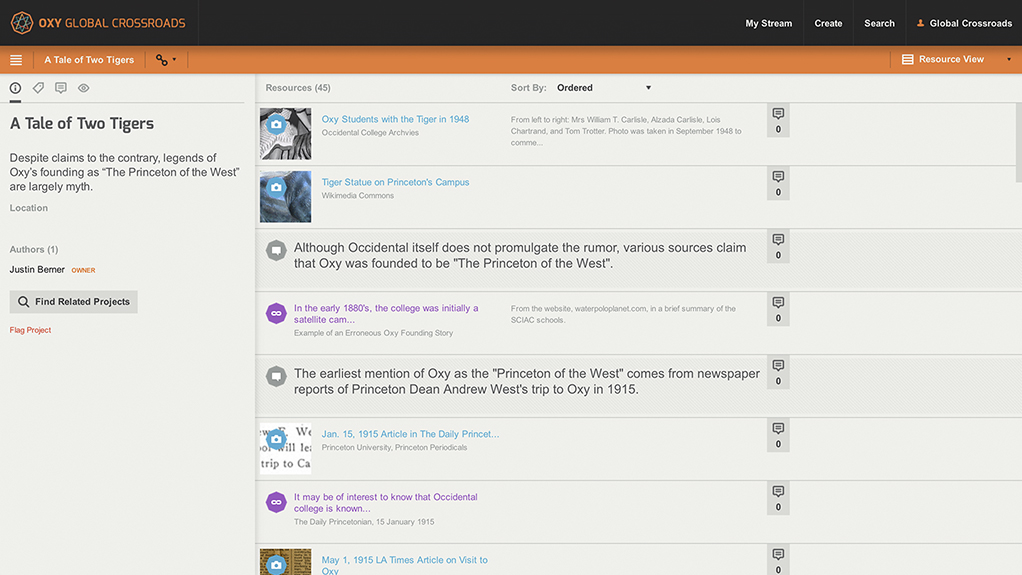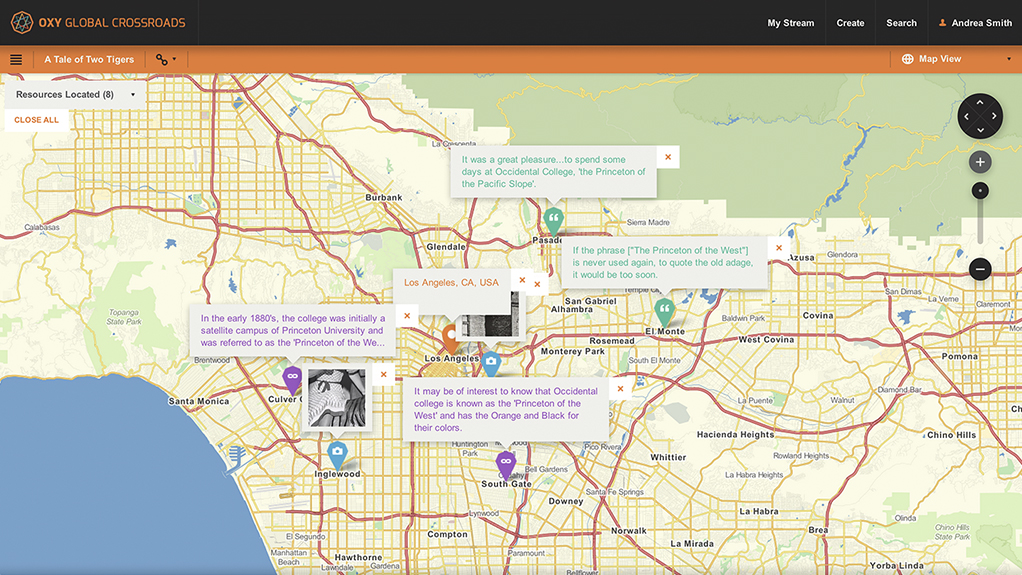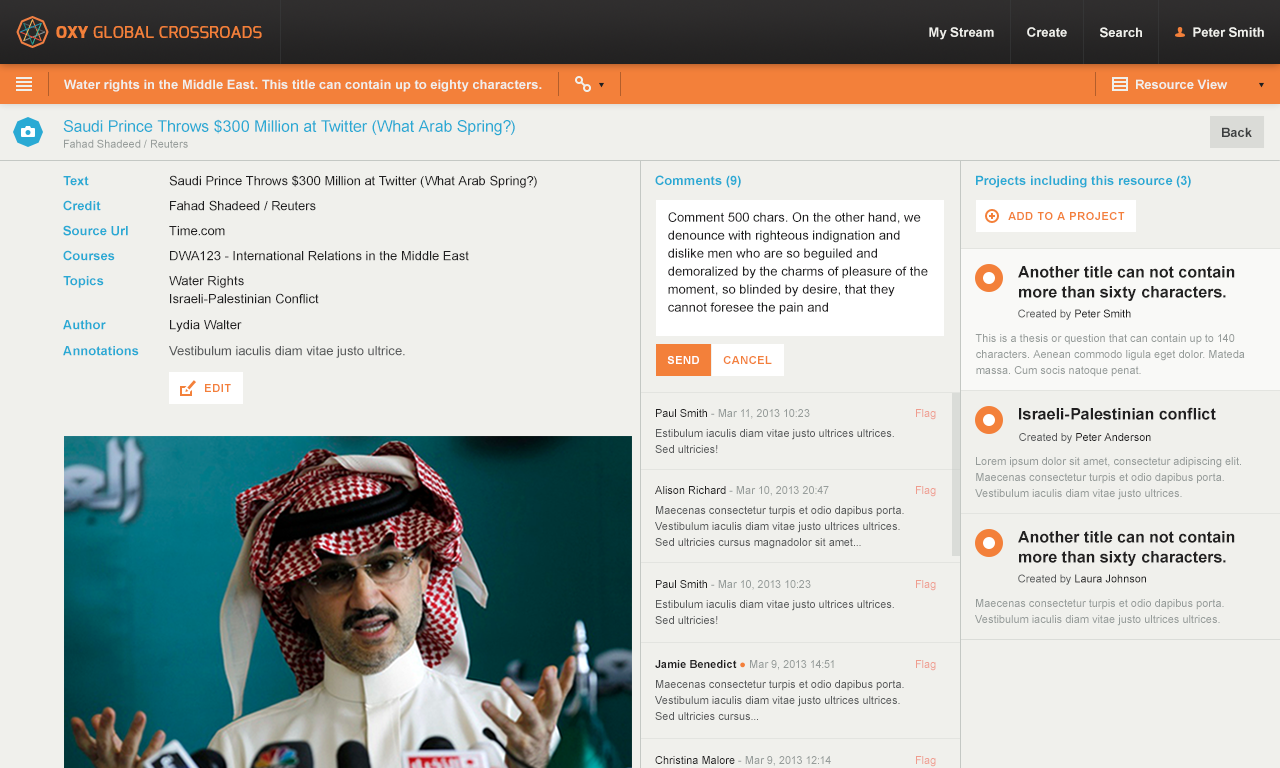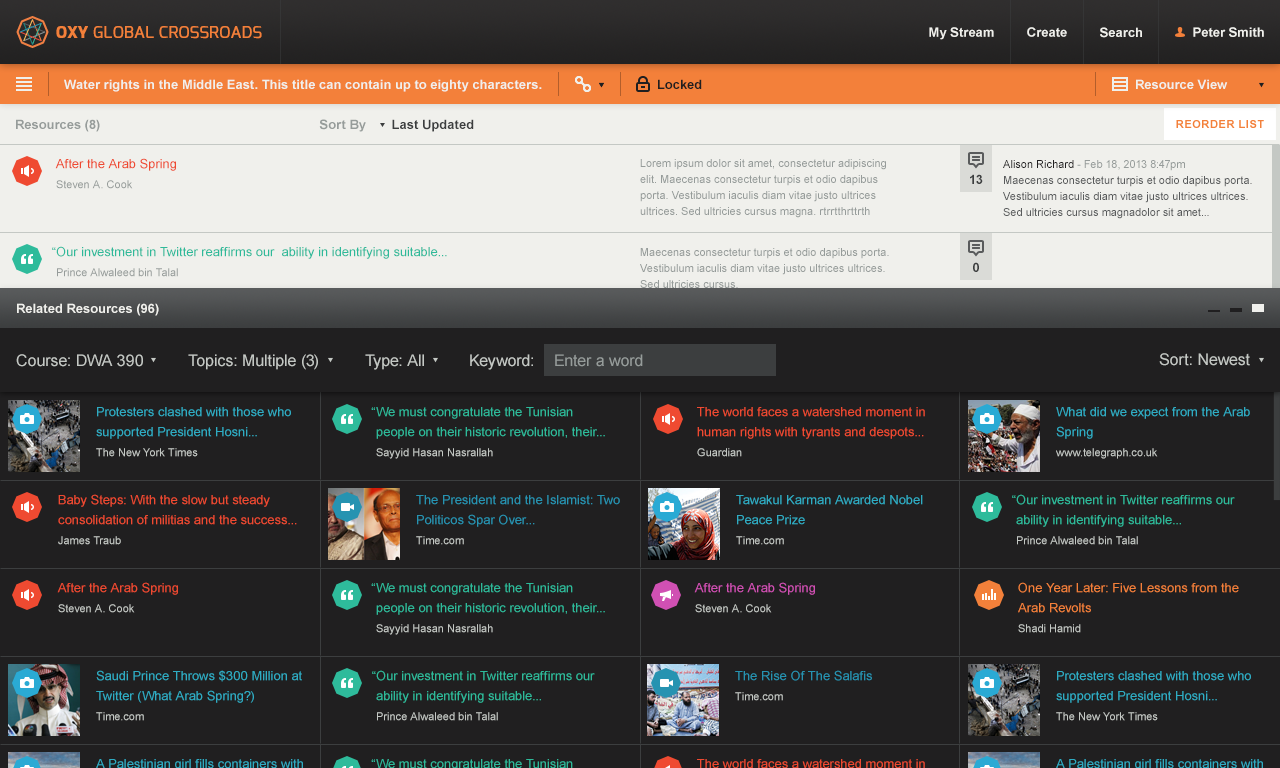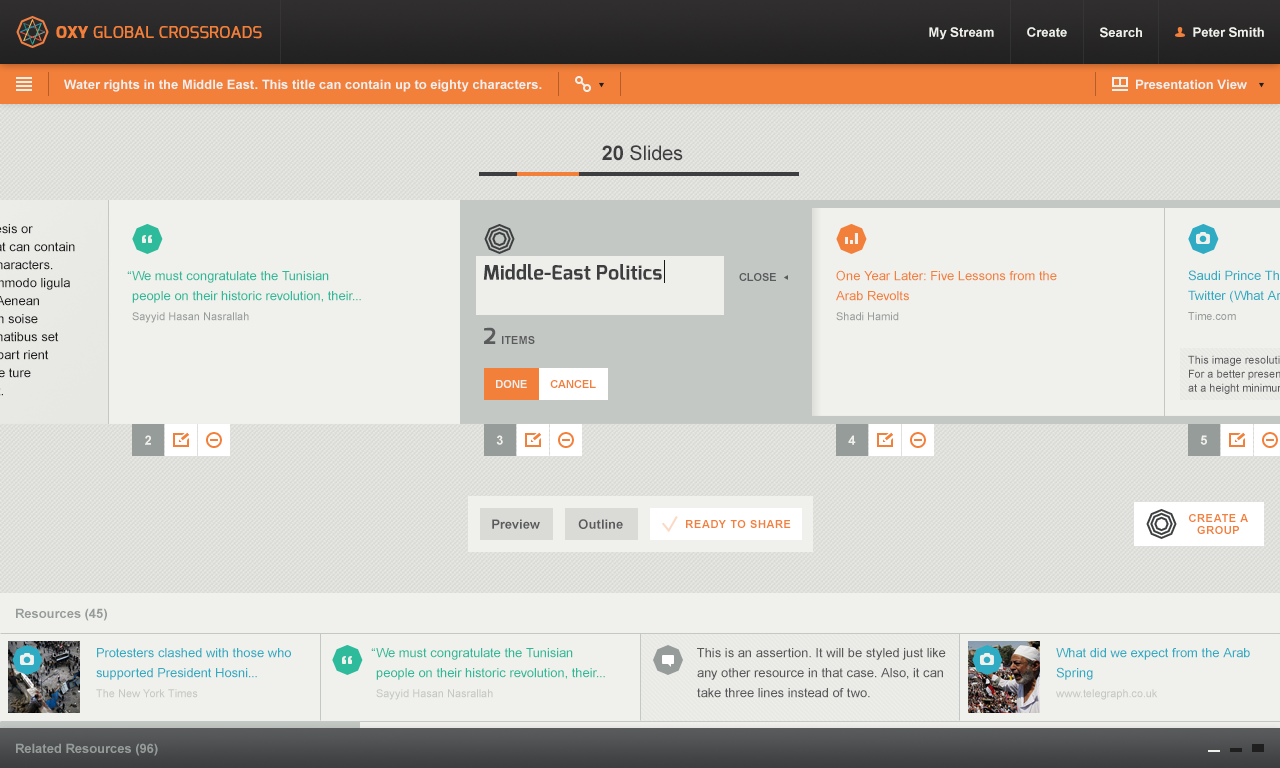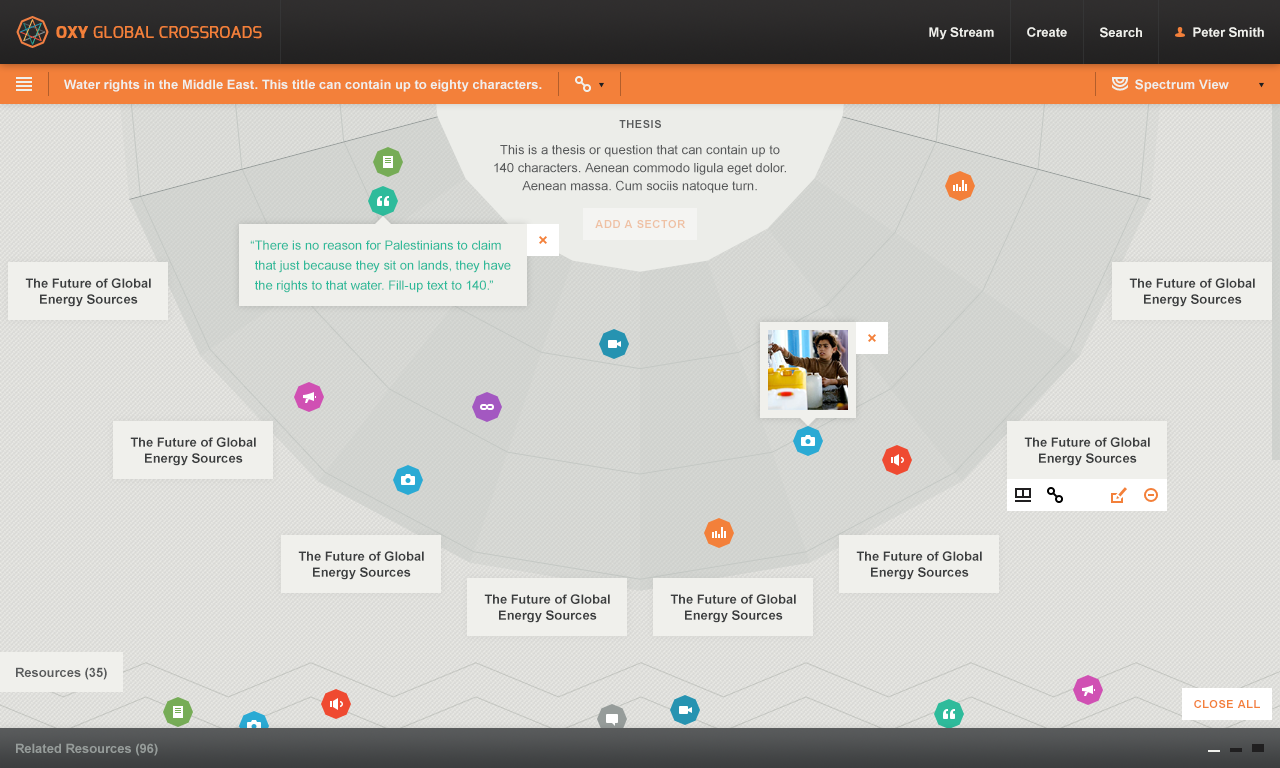 Student research, dispatches from around the globe, and other curated content generated using the web app enliven the space, providing an insight into the breadth of experience that shapes a liberal arts education.