Thomas Cole Historic Site
An immersive cinematic piece projected over seven canvases, narrating the life and thoughts of one of the main American Romanticism figures, and founder of the Hudson River School.
Motion Design
Production Design
View
Project Video

→
2017. With
Second Story

→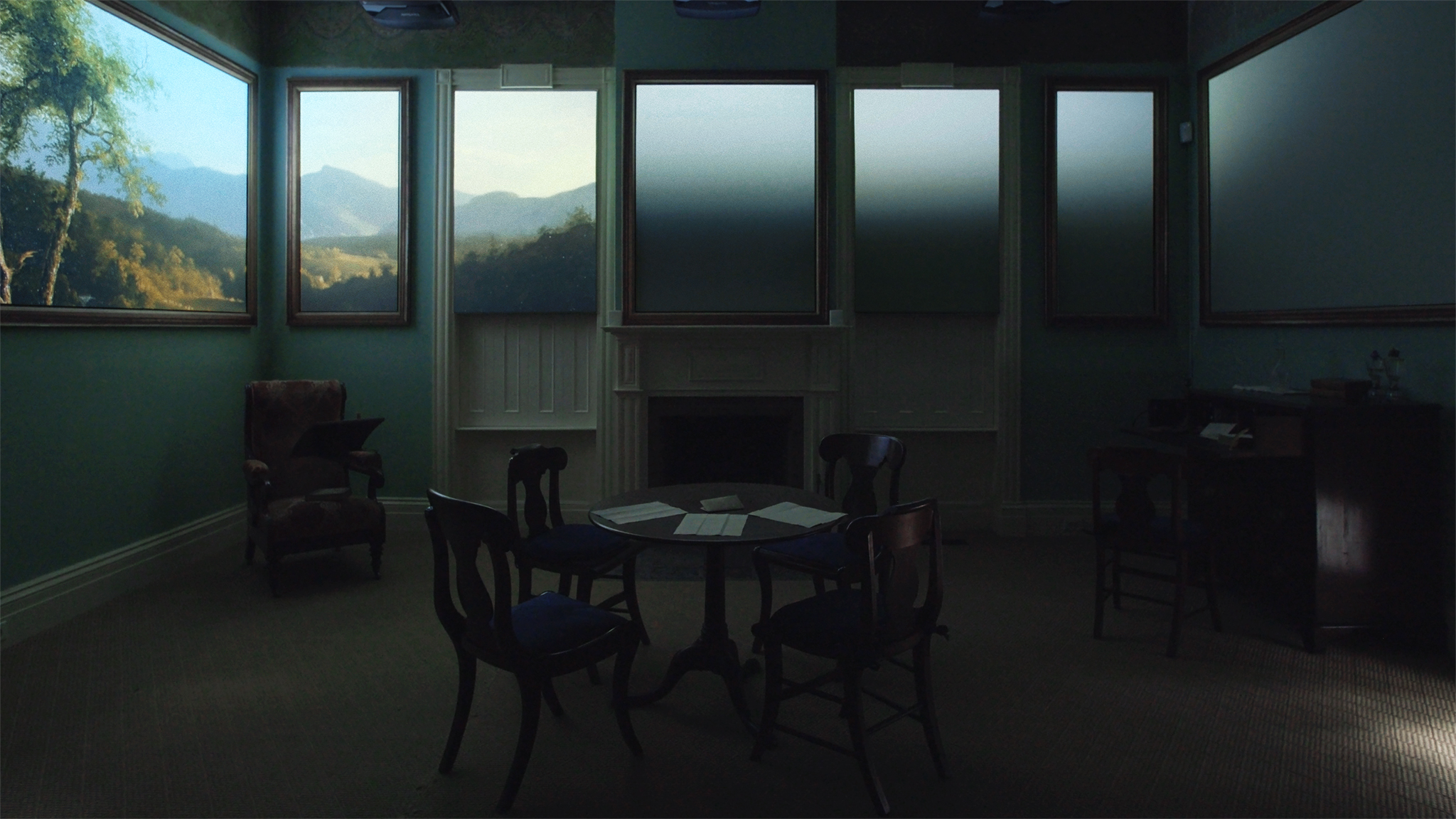 As part of a refresh of their exhibitions, Thomas Cole National Historic Site wanted a new way to introduce its visitors to the acclaimed painter.
Drawing from Thomas Cole's letters, journals, and paintings, we crafted an experience that envelops visitors in Cole's art while offering them a window into his innermost thoughts, from descriptions of his muses to his concerns about the forthcoming of the industrial revolution.
The final piece was narrated by actor Jamie Bell as the painter himself, and included an audiotrack by Parallel.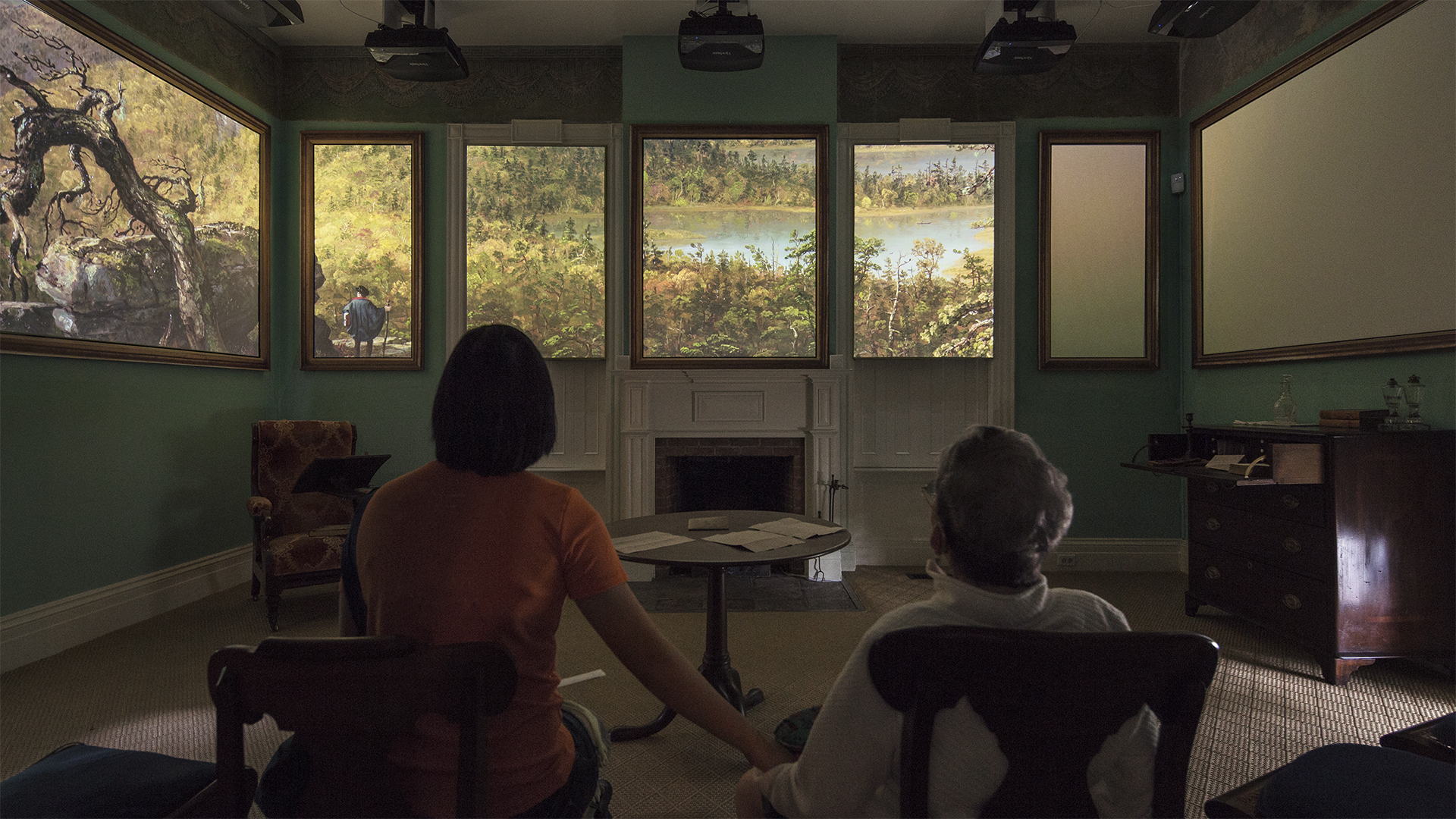 Just like movie editing, many revisions happened during the production phase. Timing was key: the artwork could not move too fast or it would become too jarring to watch, and the piece could not be too long to keep the visitor attentive.
The Site's team was very understanding that quality mattered in our technology approach; we used top-shelf projectors to do justice to the sumptuous colors of the original paintings.
A fair amount of maths was also necessary to calculate just how much of the image would need to be "hidden" between each frame in order to keep the eye believing the artwork continuously crosses the entire canvas.
I had the great opportunity to be present on site during the installation. We took that opportunity to do any final corrections to the video content so it precisely fits into to the physical canvas.