Make Some Room
Teaser and presentation materials for
Publicis-led talk at Cannes Lions 2016, "Make Some Room: Transforming Creativity Through Access"
Art Direction
Motion Design with Mimi Schuy

→



2016. With
Second Story

→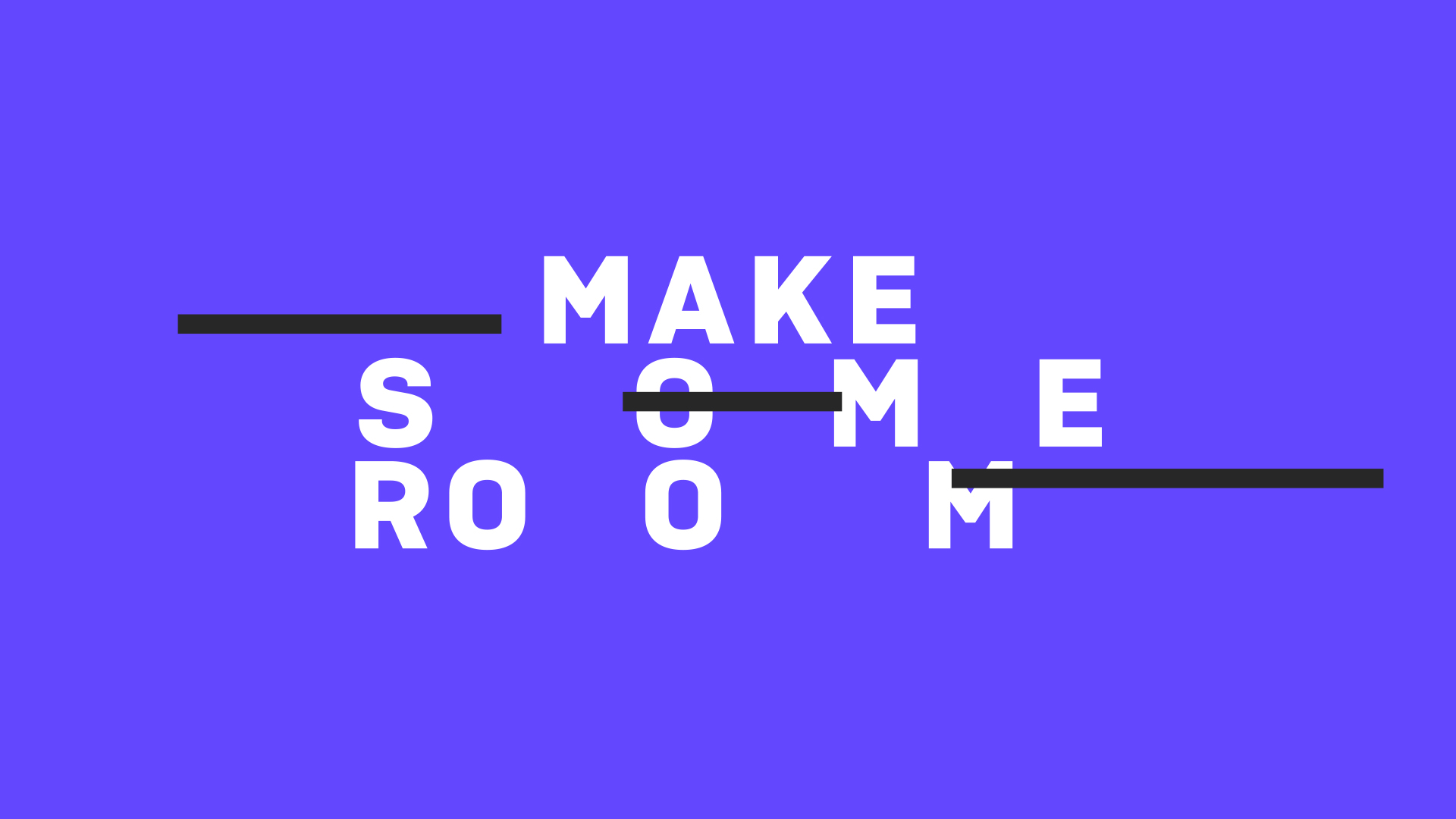 Hidden biases lurk within every organization.
While evidence of discrimination is statistically obvious, the daily experience of exclusion can be difficult to see, much less to address. Despite good intentions, traditional diversity training programs are failing.
Seeing an opportunity to marry story, space and technology in pursuit of more heartening outcomes, Publicis started the conversation with a panel at the Cannes Lions in 2016, inviting four professionals to talk about accessibility in the creative industry.
To support this panel, we created the name "Make Some Room" and an identity that would serve the panel materials: teaser, guest introductions, posters, invitations, badges. We wanted a vibrant, dynamic identity, capable to support a bold message, but open enough so it would support further initiatives, beyond the panel.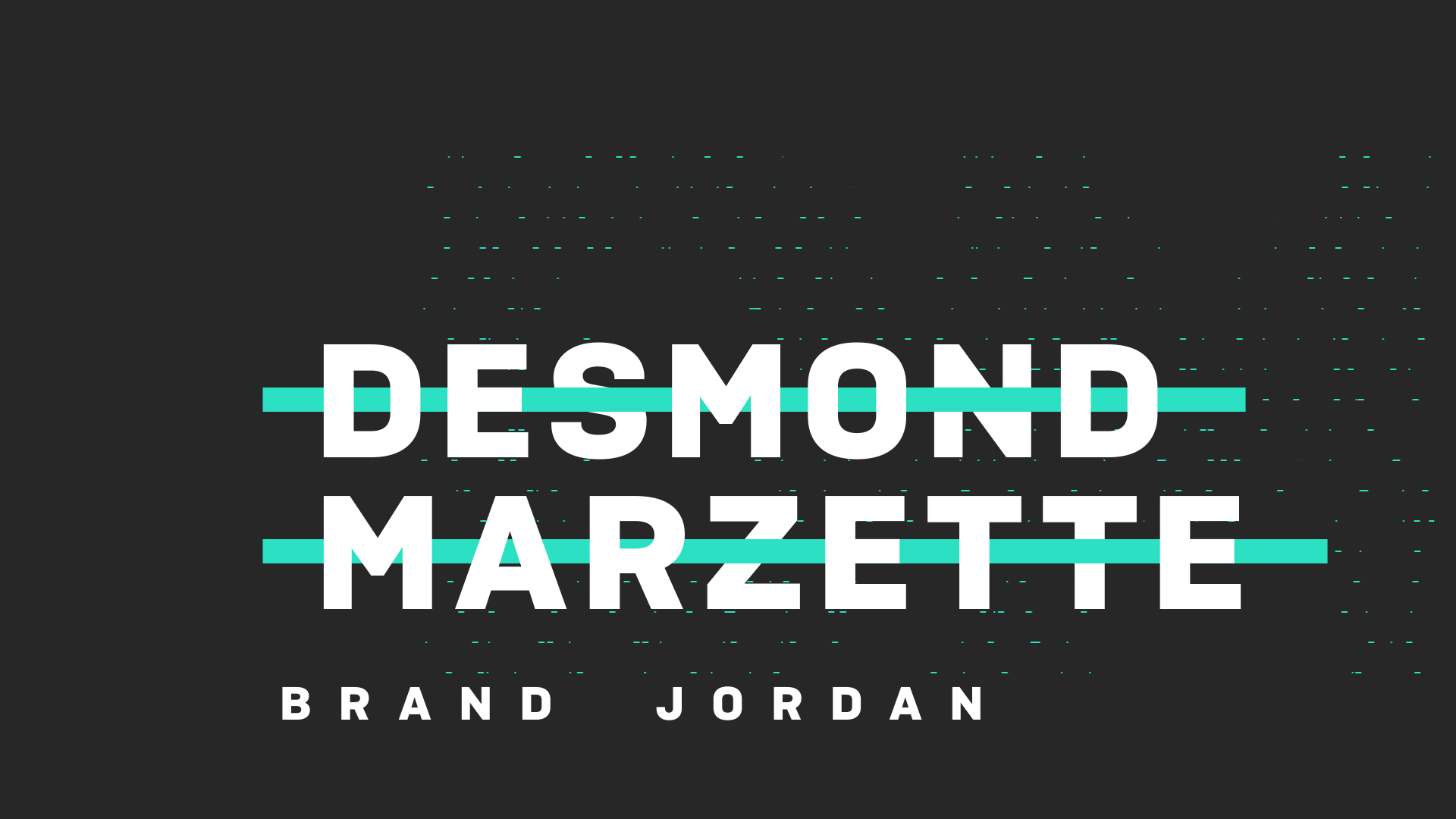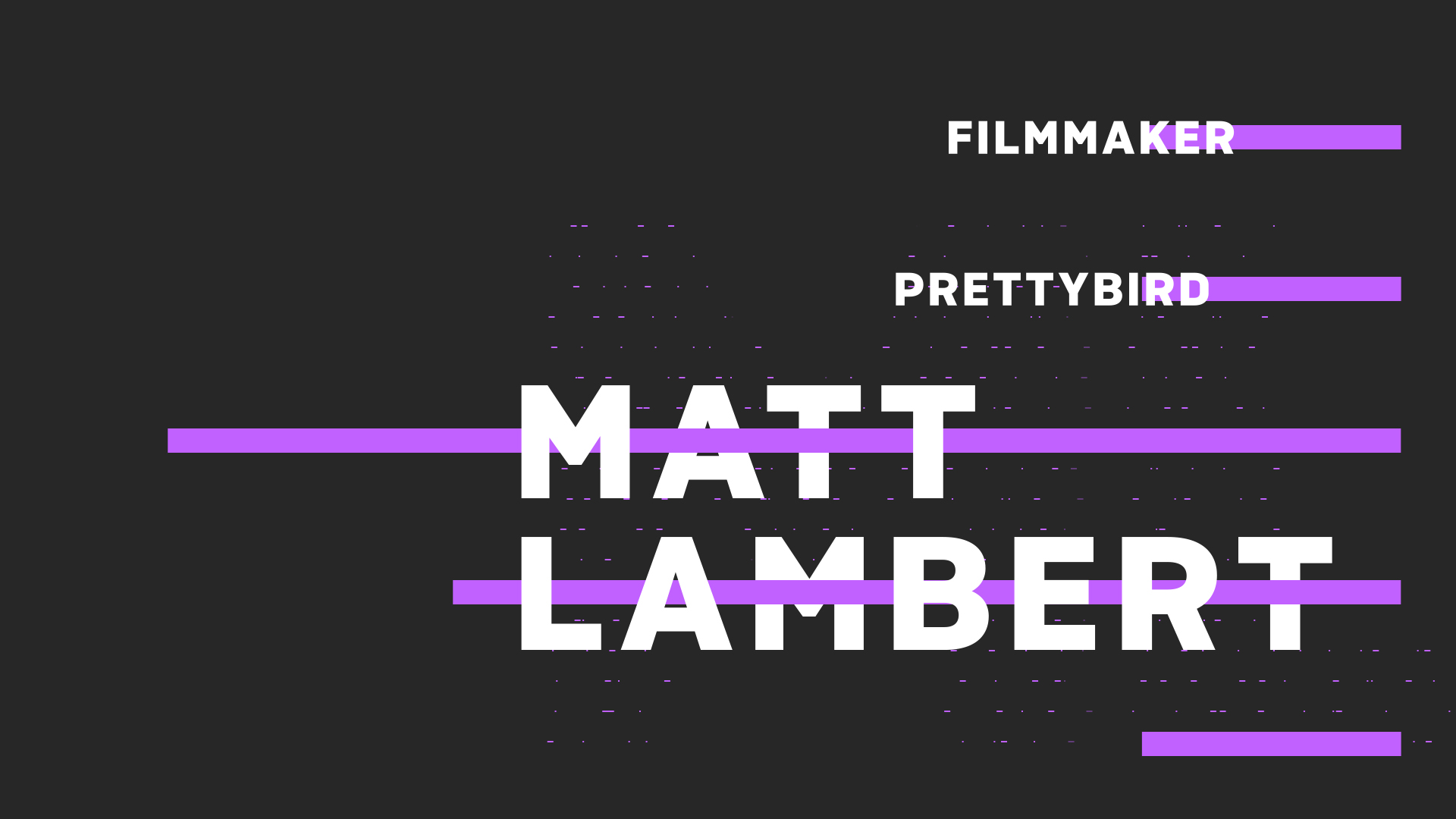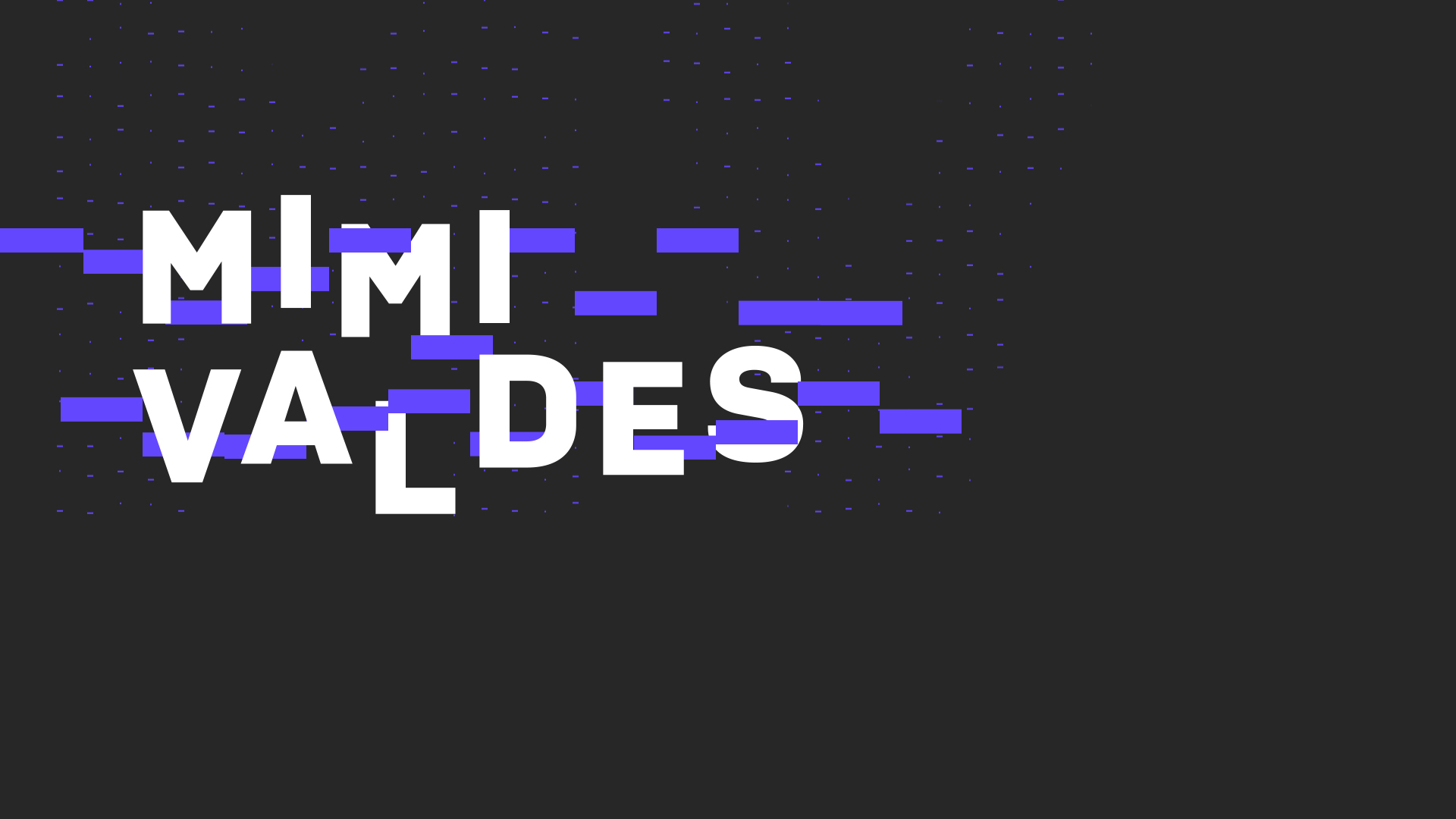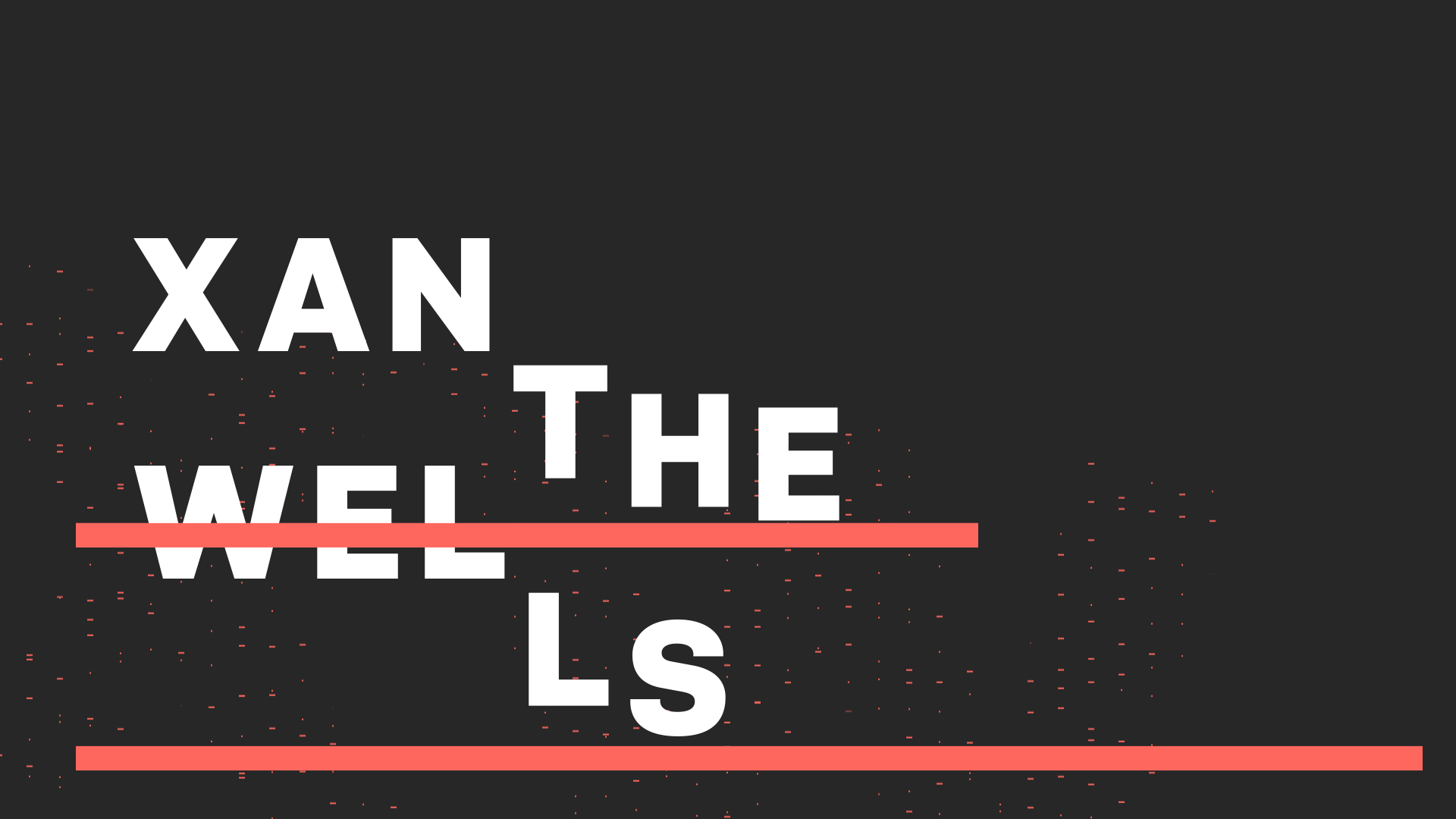 The panel would later lead to an immersive intervention, also designed by Second Story, to help Publicis employees understand what bias feels like rather than simply learn about it.
The identity expanded to the interactive experience, devoted to making the invisible visible. Audio stories from actual employees turn the office into an interactive storyscape, where participants encounter jarringly candid, firsthand accounts of bias, as experienced by their peers, in the spaces where the stories actually might have happened.
The experience serves as an emotional catalyst for subsequent facilitated group discussion, where we help participants round the corner from awareness and empathy to tangible action.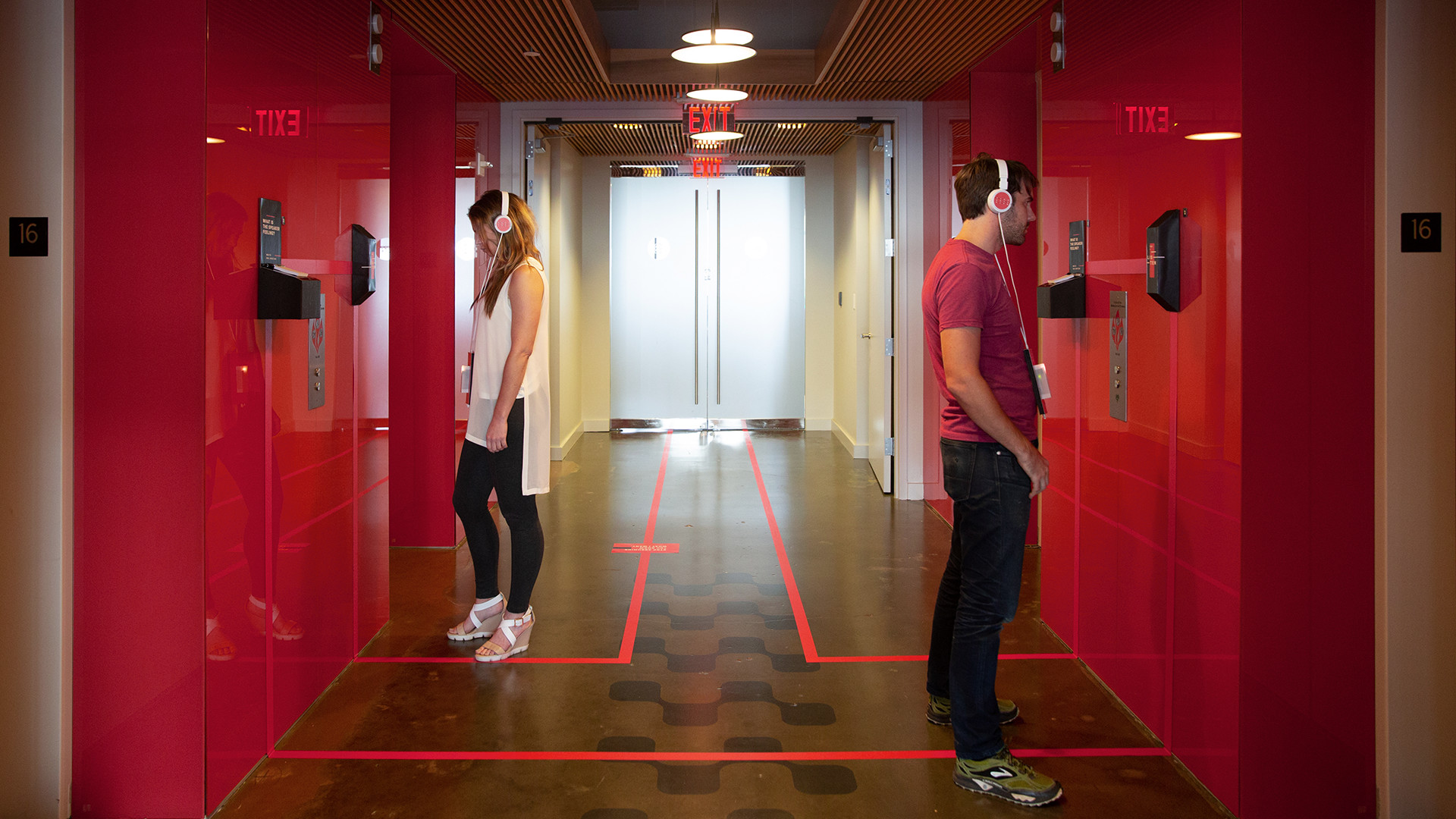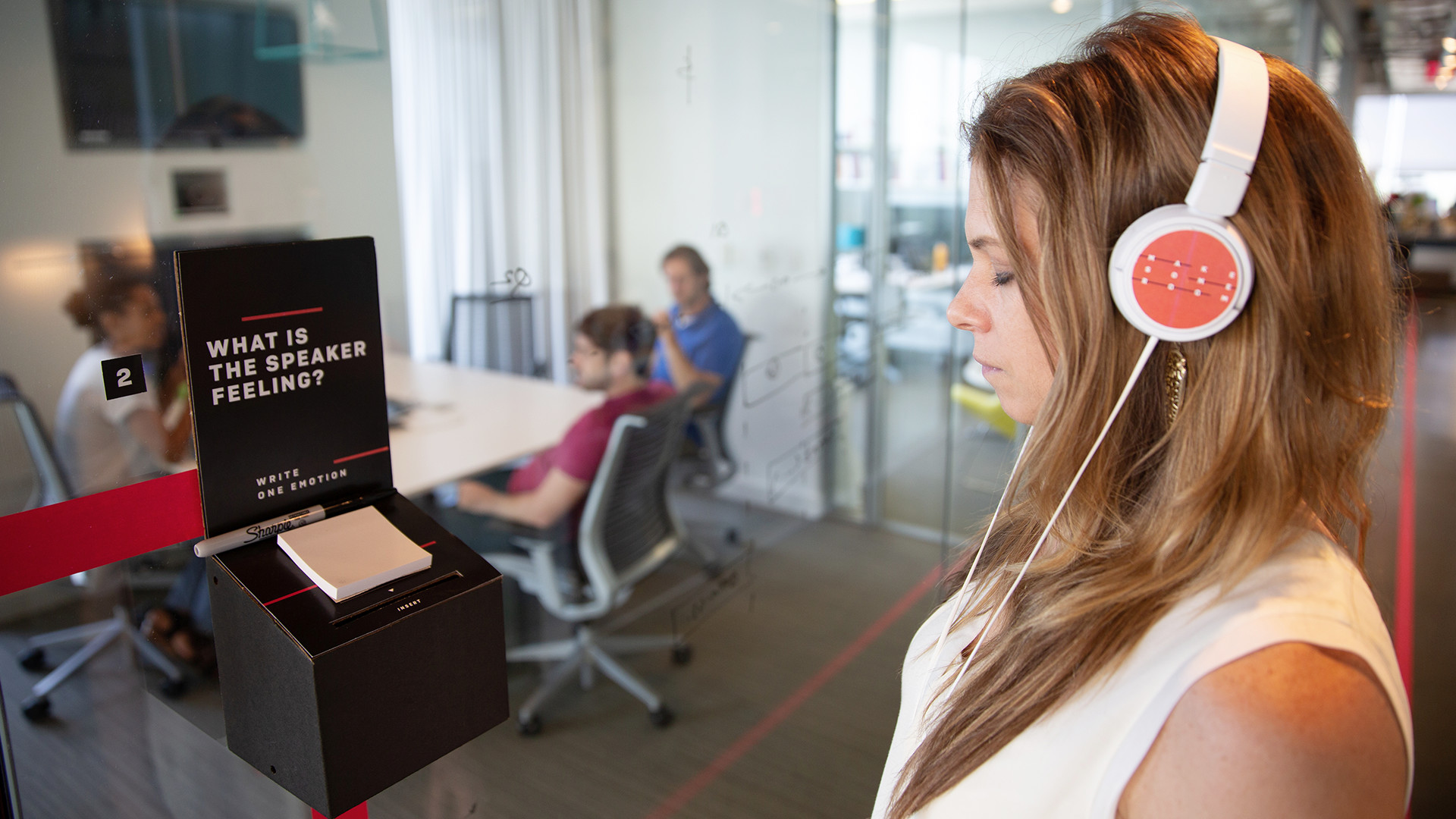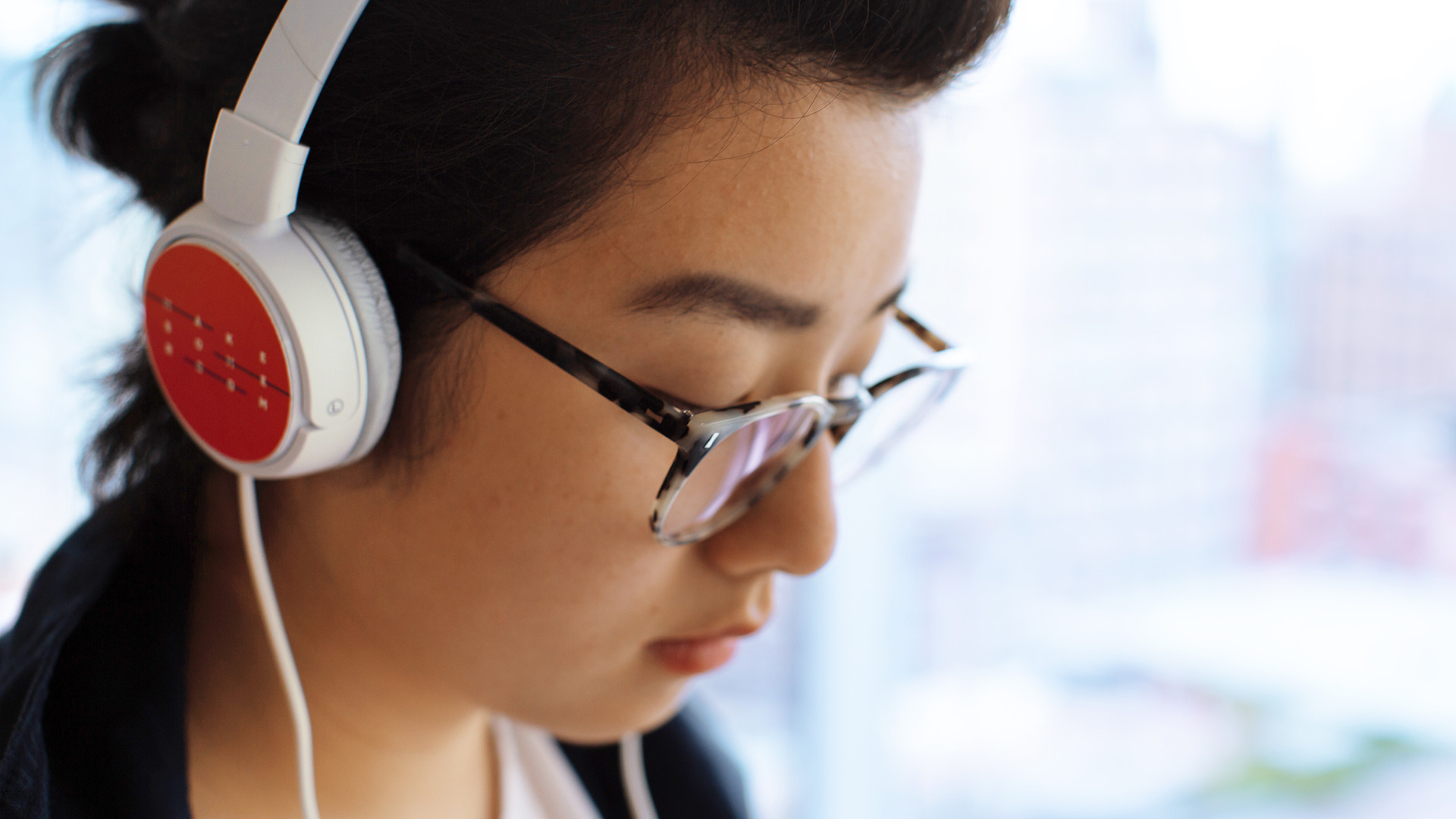 The program was designed to scale and is in the process of rolling out globally, with the goal of reaching all of Publicis employees. The initiative received a Digiday Worklife Award in 2018 for "Most Committed To Diversity And Inclusion".