Holland America Line EXC
Suite of four digital installations, part of Explorations Central—a new program unveiled in Holland America Line cruise ships.
Art Direction
UI/UX Design
Motion Design
Media Production
View
Project Video

→
2017. With
Second Story

→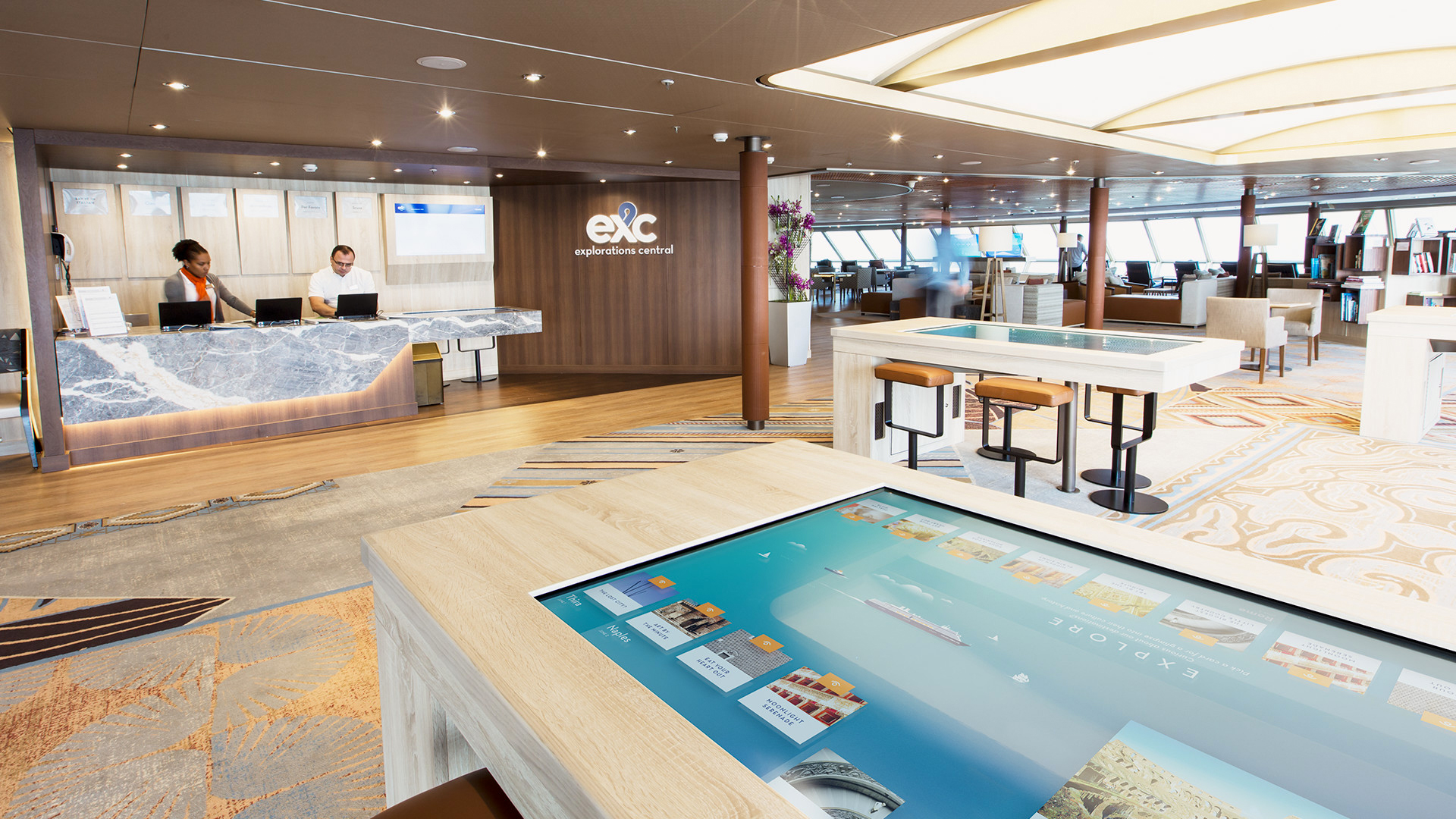 The four onboard experiences orient and educate, piquing curiosity and inspiring adventure.
Interactive maps help guests dream bigger as they work with the ship's knowledgeable crew to customize their time onshore.
Guests can also discover the tastes, traditions, and events that have shaped the destinations on their itinerary, share highlights from their own world travels, and learn more about the ship they're traveling on.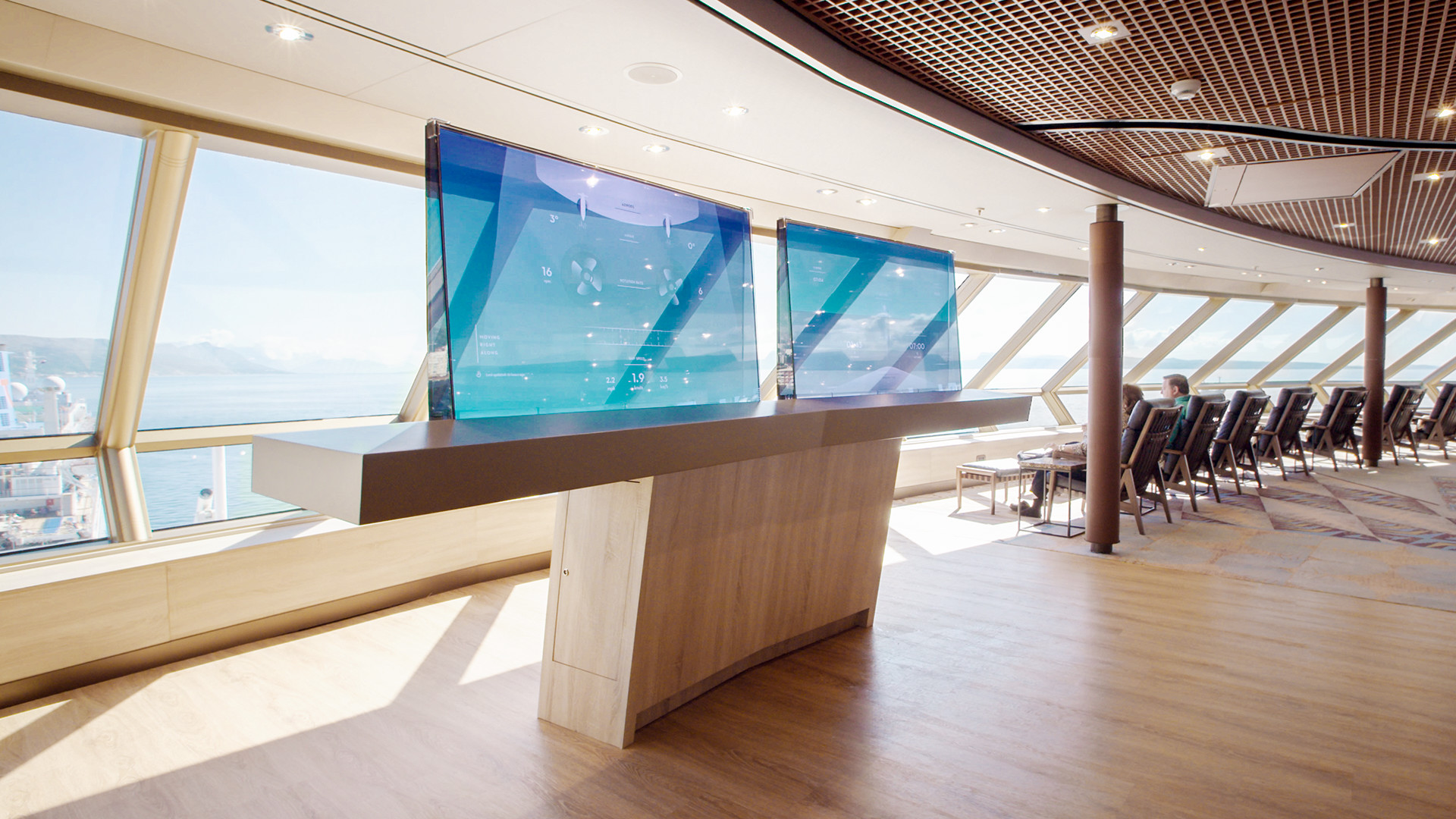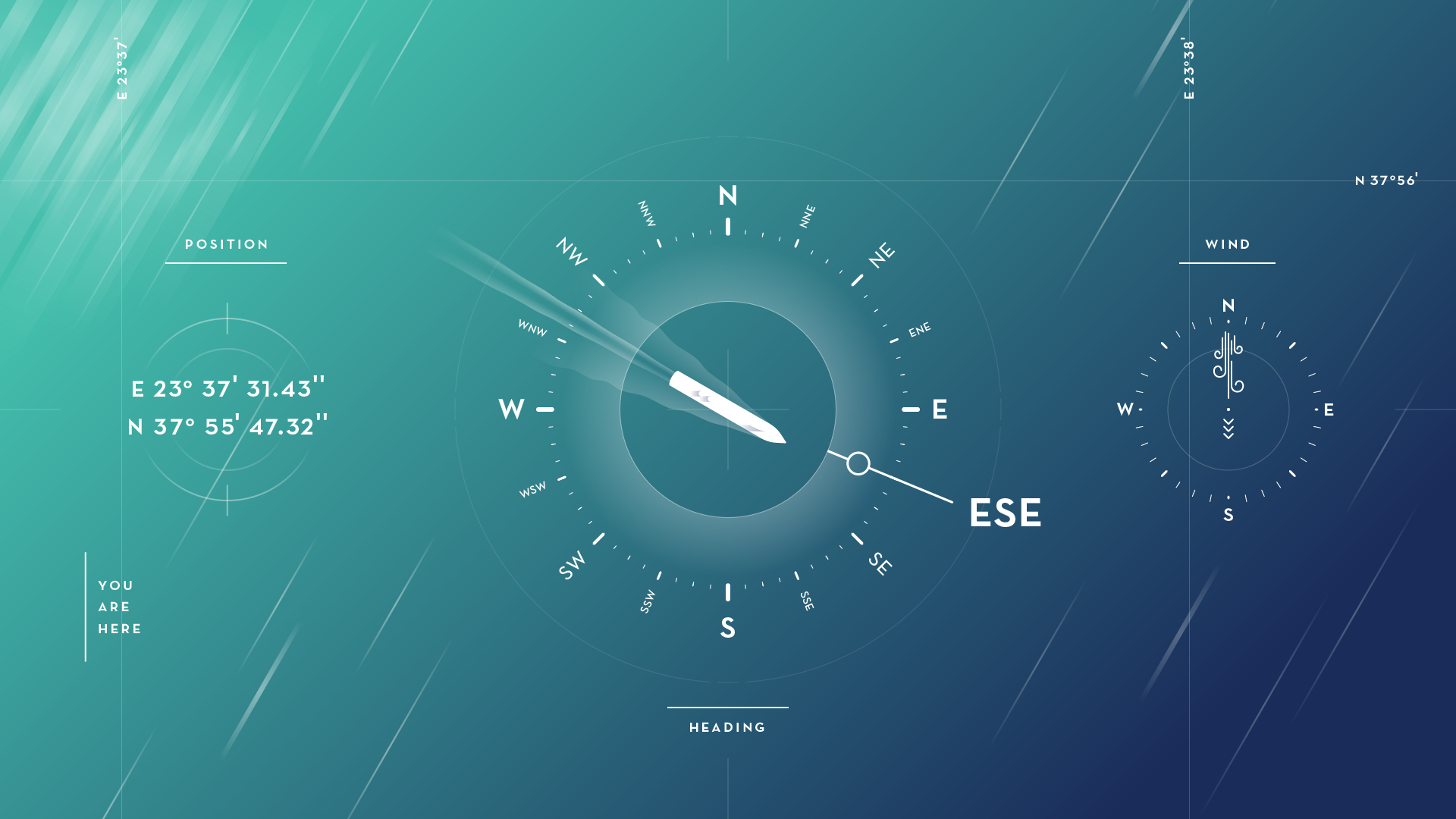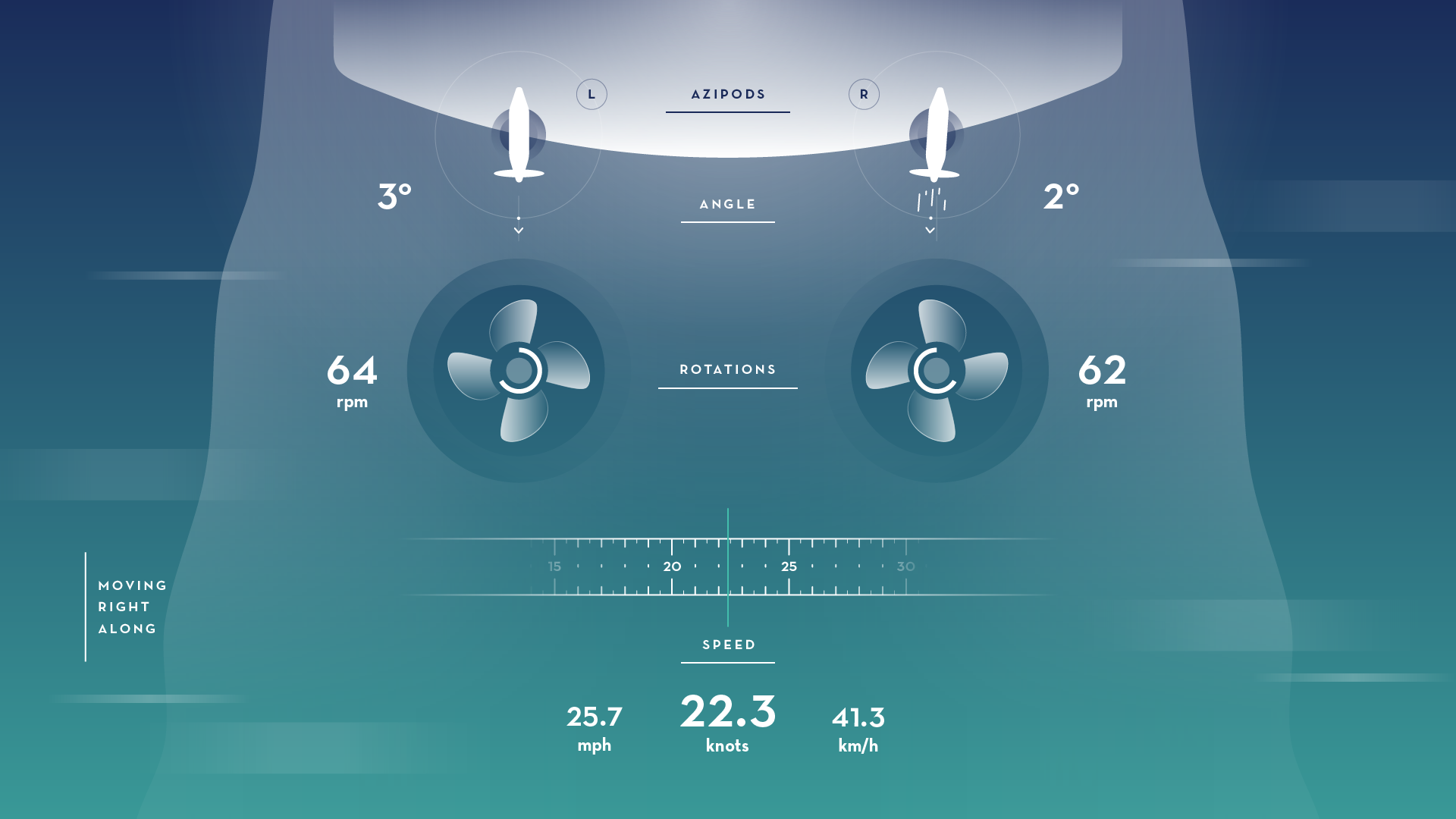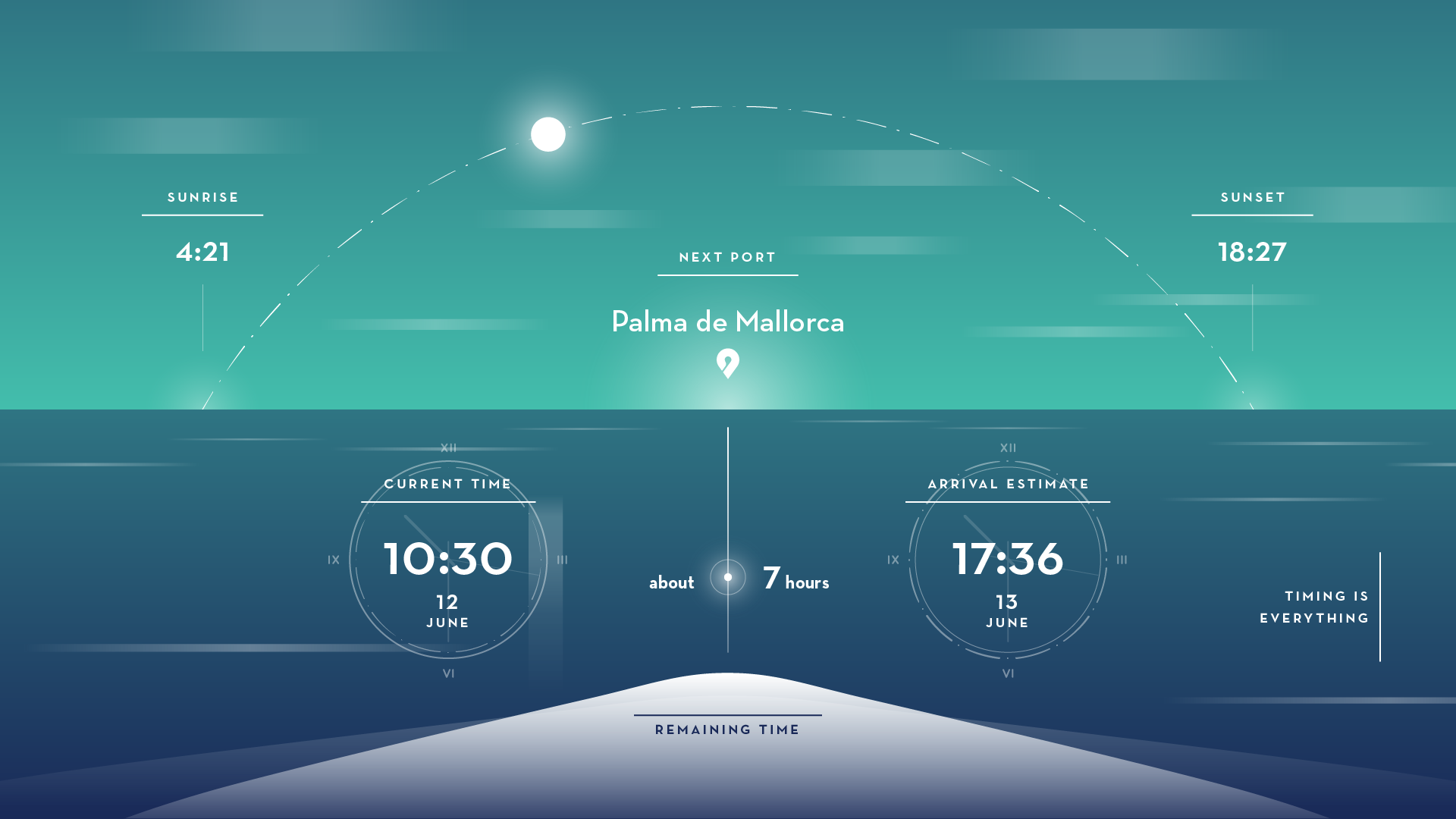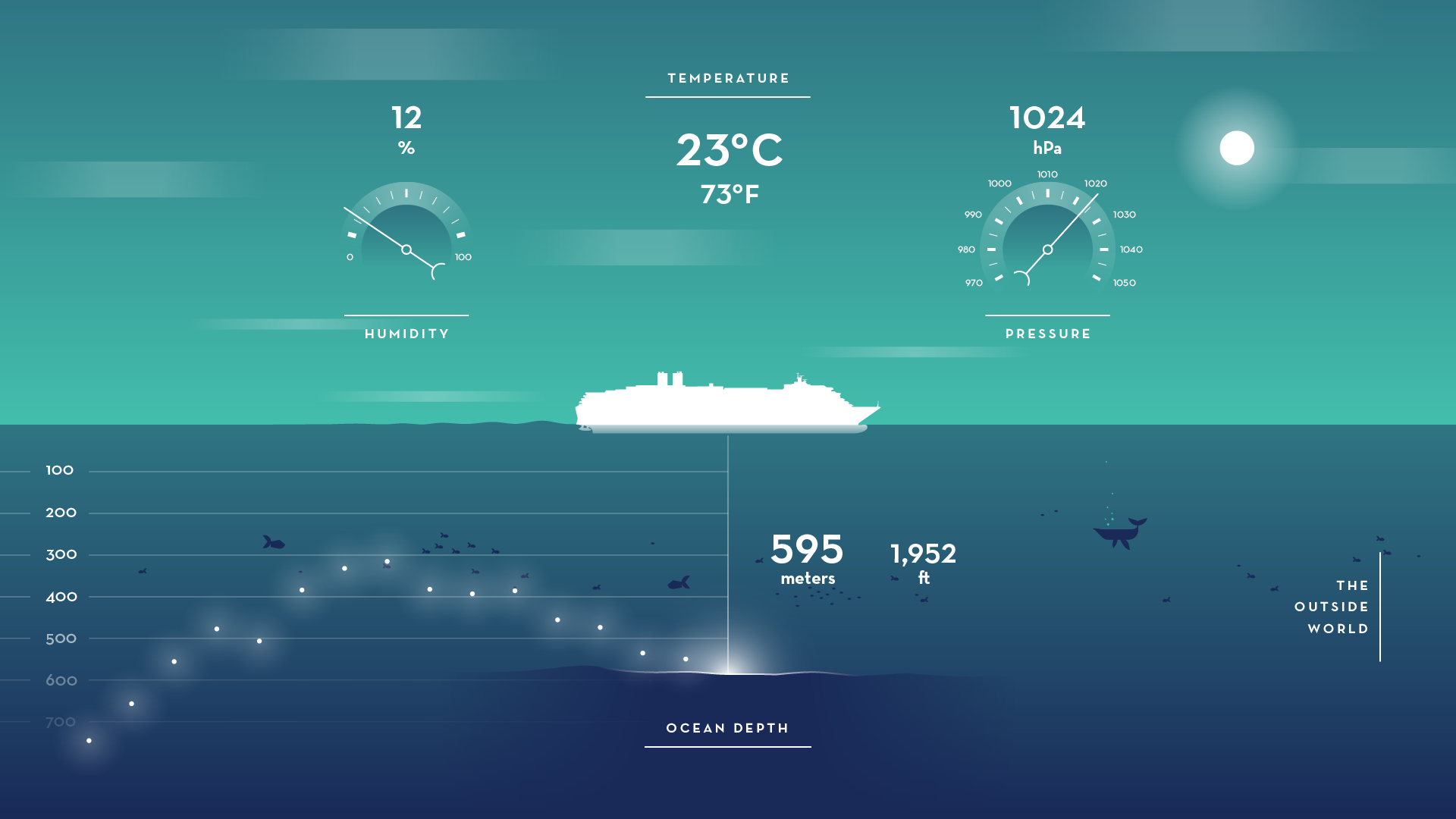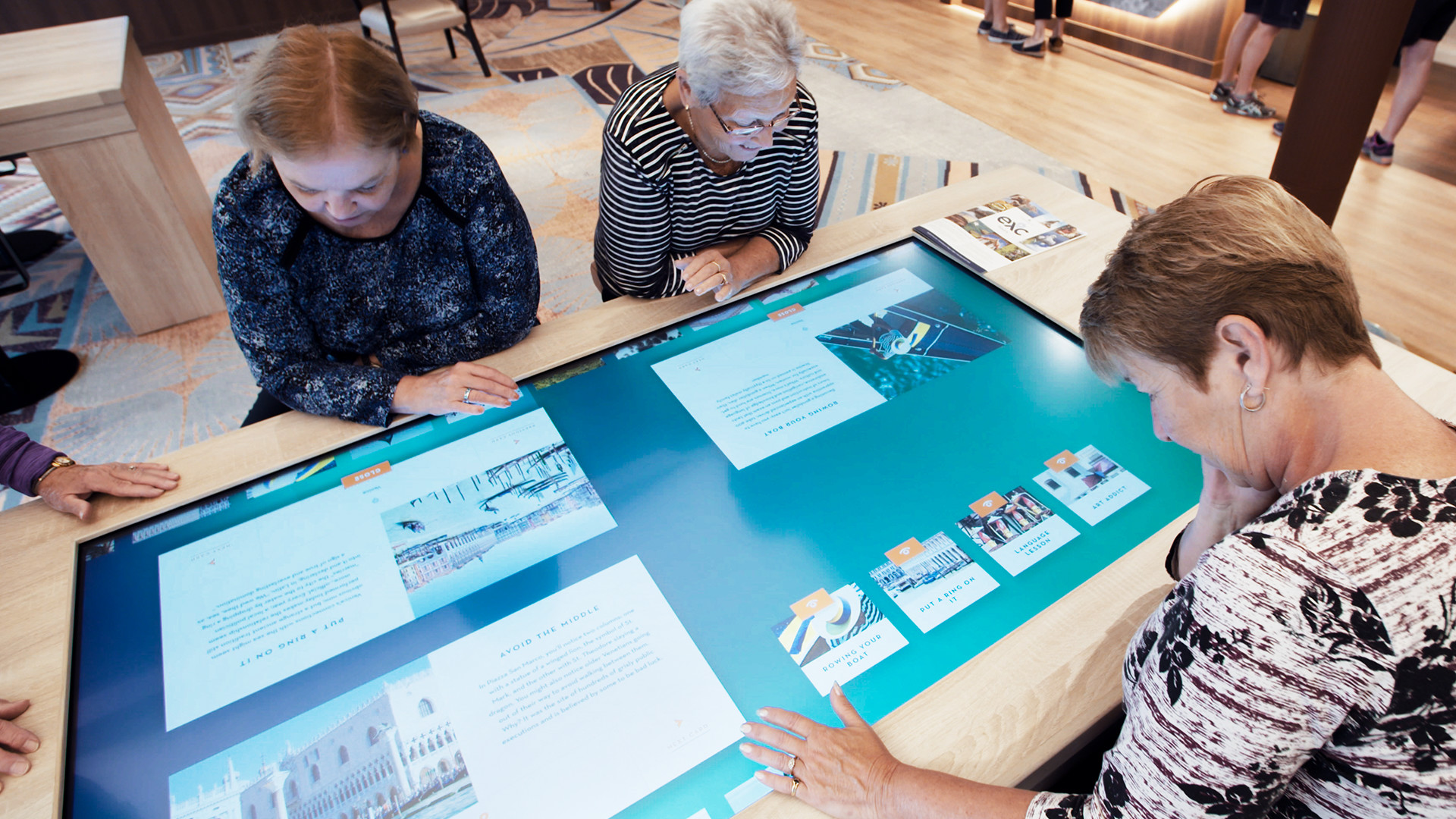 This is one of the projects that taught me the most. It was very fast paced for its scale: 7 months from concept to installation on the ships, in which happened experience refinement, physical design, visual design, production, engineering and development.
Holland America welcomed very well a visual direction that expanded their core brand guidelines in a more illustrative, bold and colorful way, taking additional cues from mid-century travel posters. I had the immense chance to work with an amazing team where we all knew each other very well, which kept us mostly sane.