Custer State Park
To reintroduce Custer State Park to all the visitors who cross it every year, we created an interactive map table and bison safety experiences in its new Visitor Center.
Art Direction
UI/UX Design
Motion Design
Media Production
View
Project Video

→
2016. With
Second Story

→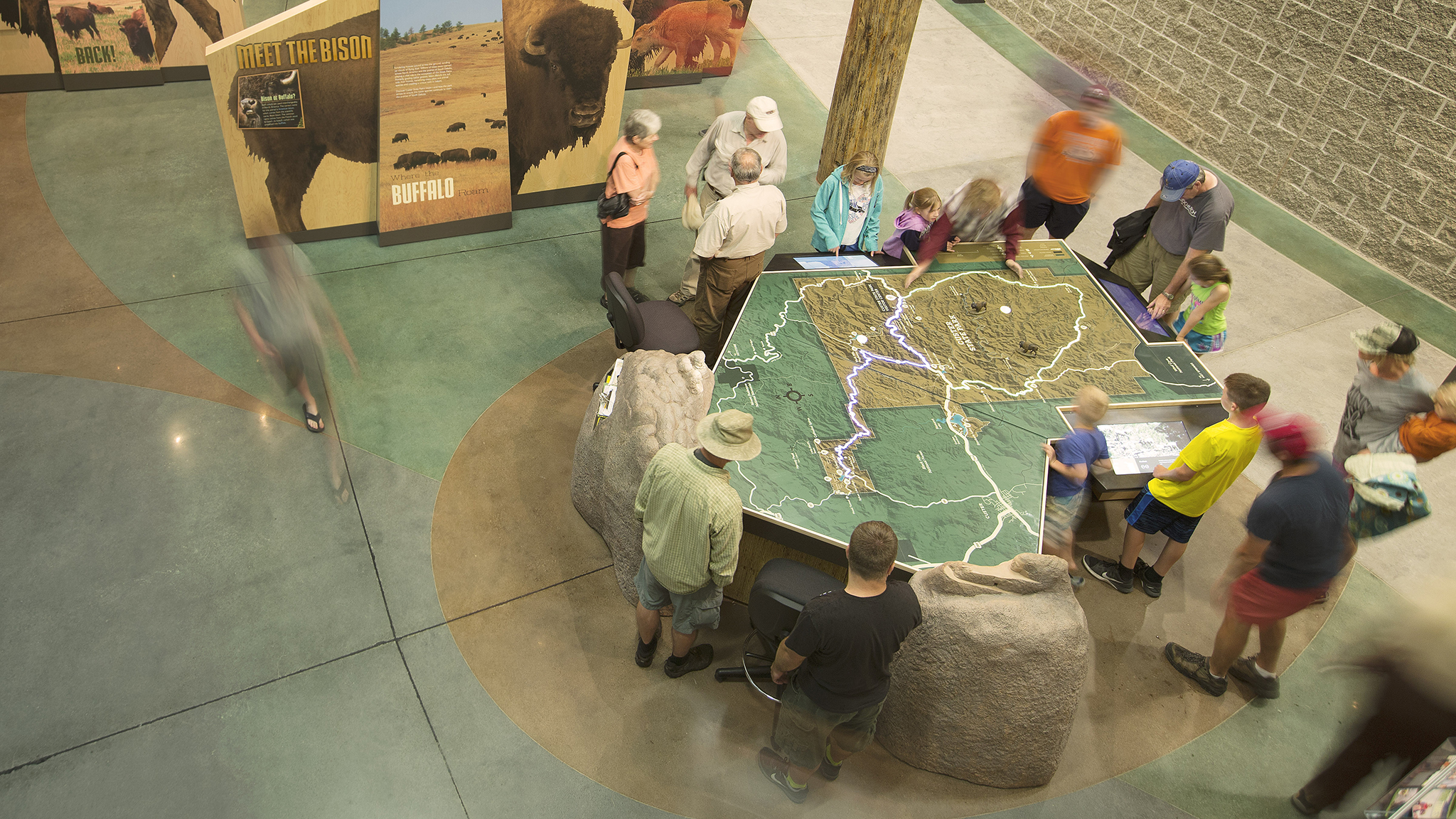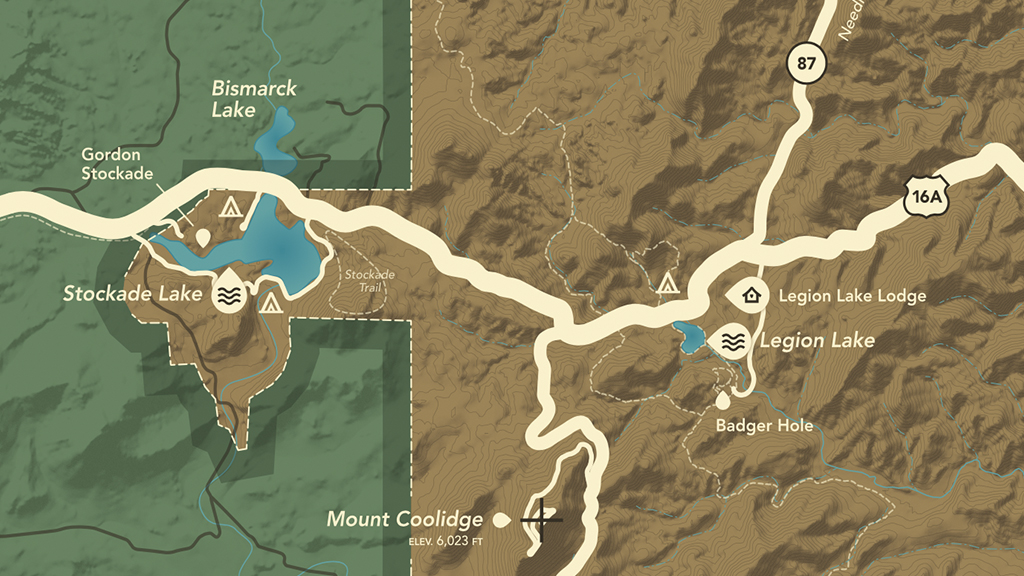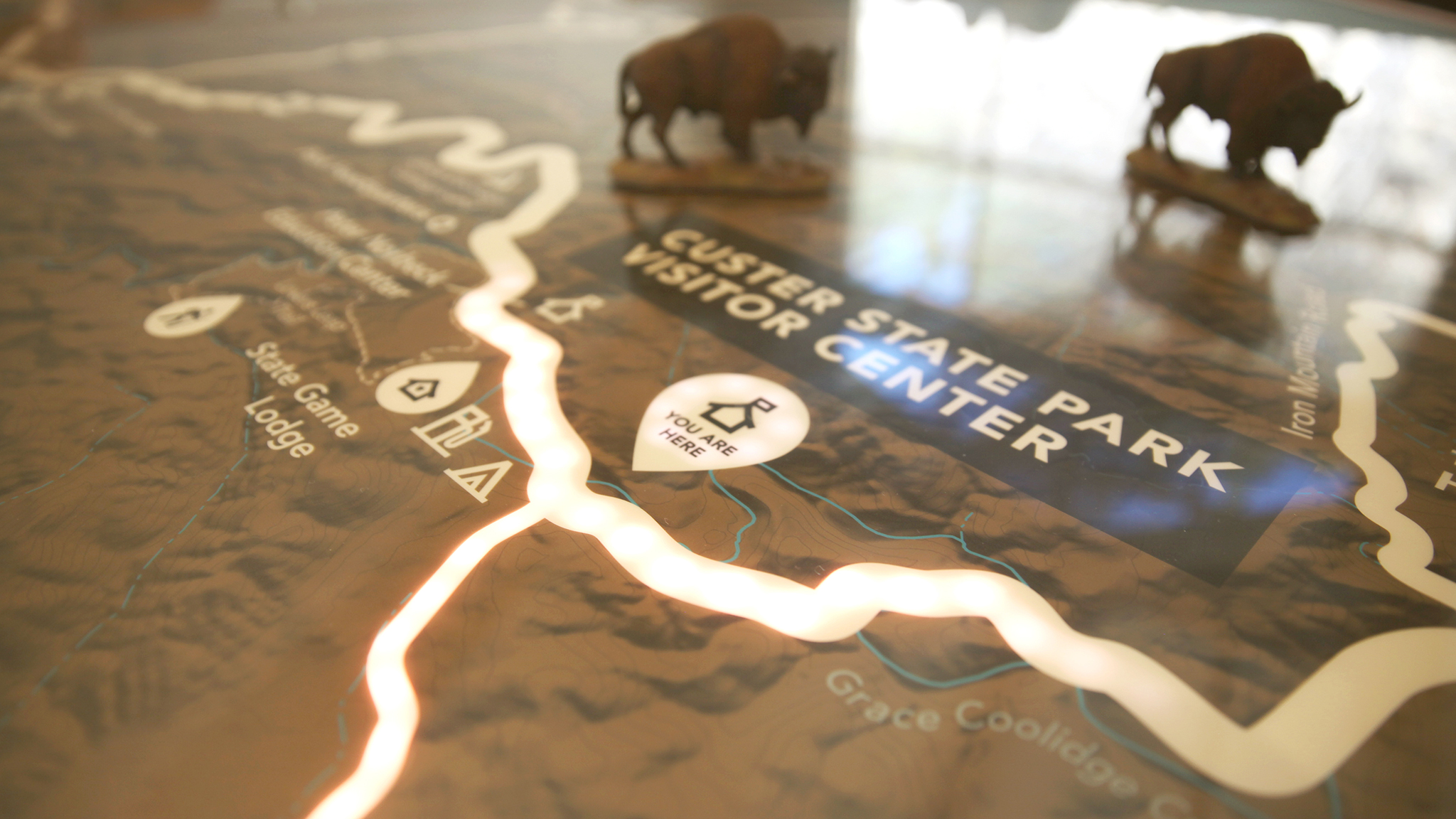 We created a pair of installations that empower visitors to choose their own adventure—and do it safely. A large topographic map table greets guests when they arrive, serving as an interactive introduction to Custer's iconic journeys: towering granite spires, crisp mountain lakes, and roaming herds of bison. Accommodating both self-directed and ranger-assisted explorations, the experience highlights the park's often overlooked points of interest and lets guests personalize their path based on the topics that interest them most, from history to hiking.
Elsewhere in the space, we take an unconventional approach to safety, combining live-action footage with depth-sensing cameras to educate visitors about how to safely view the park's famous bison.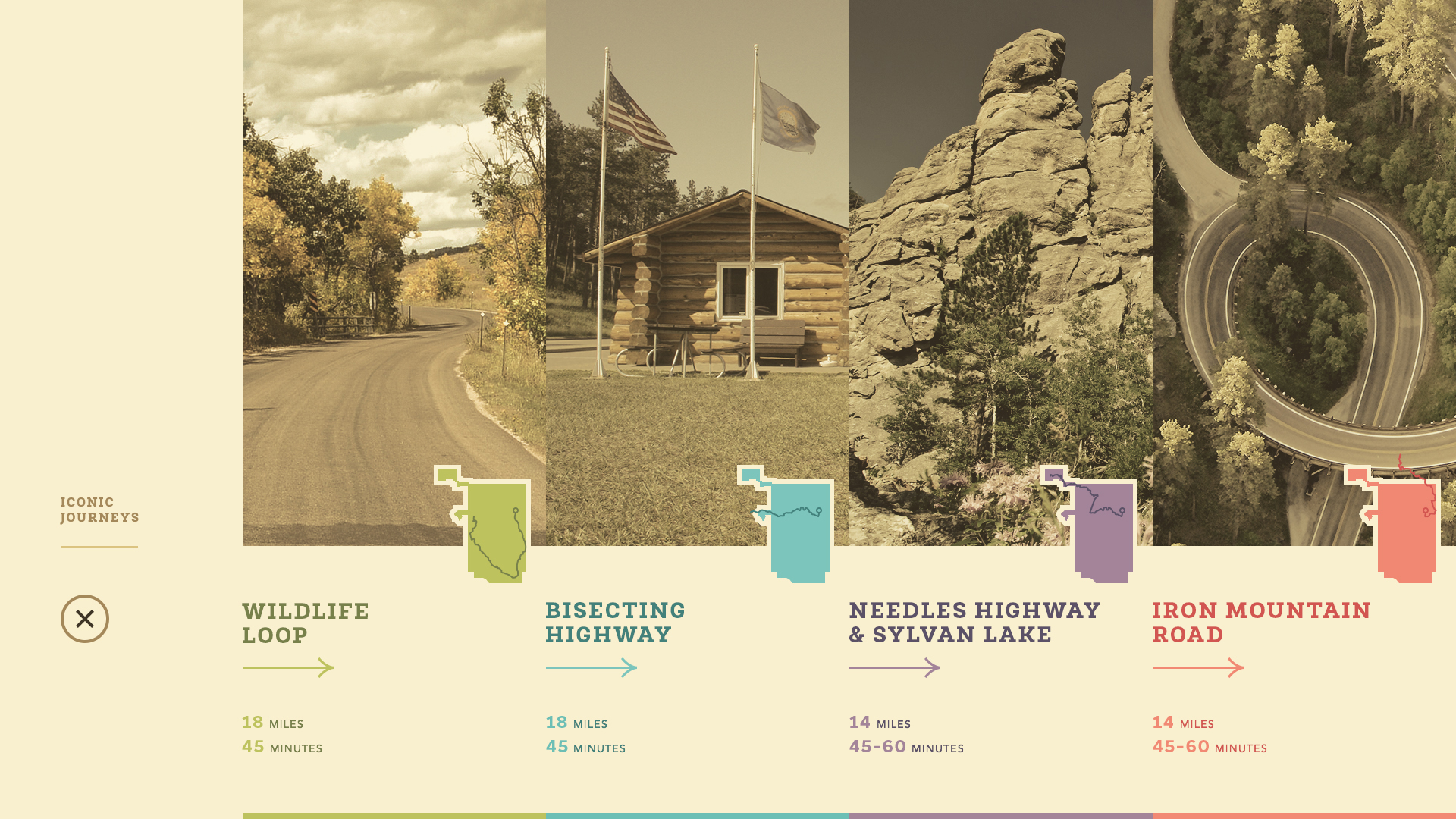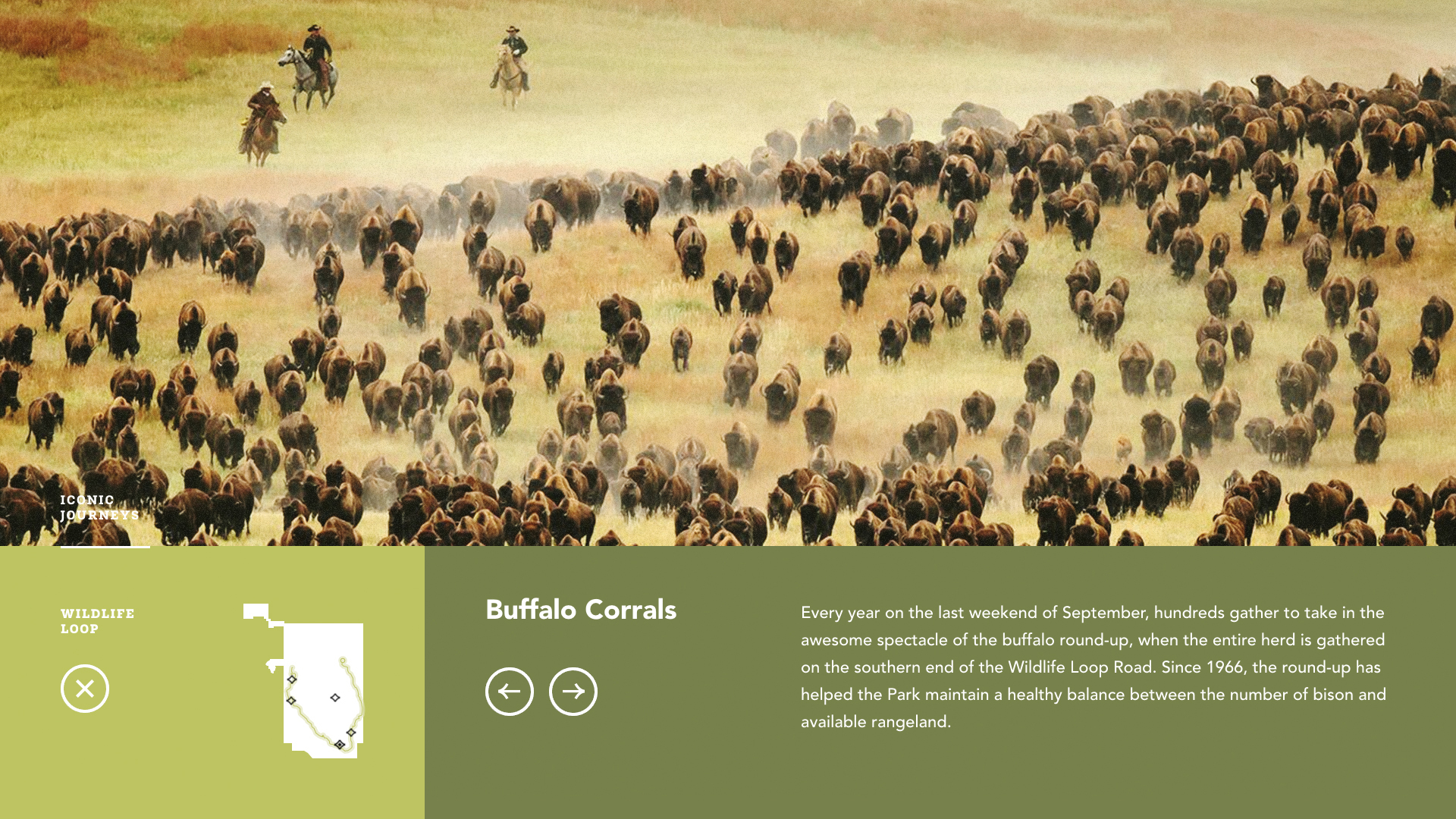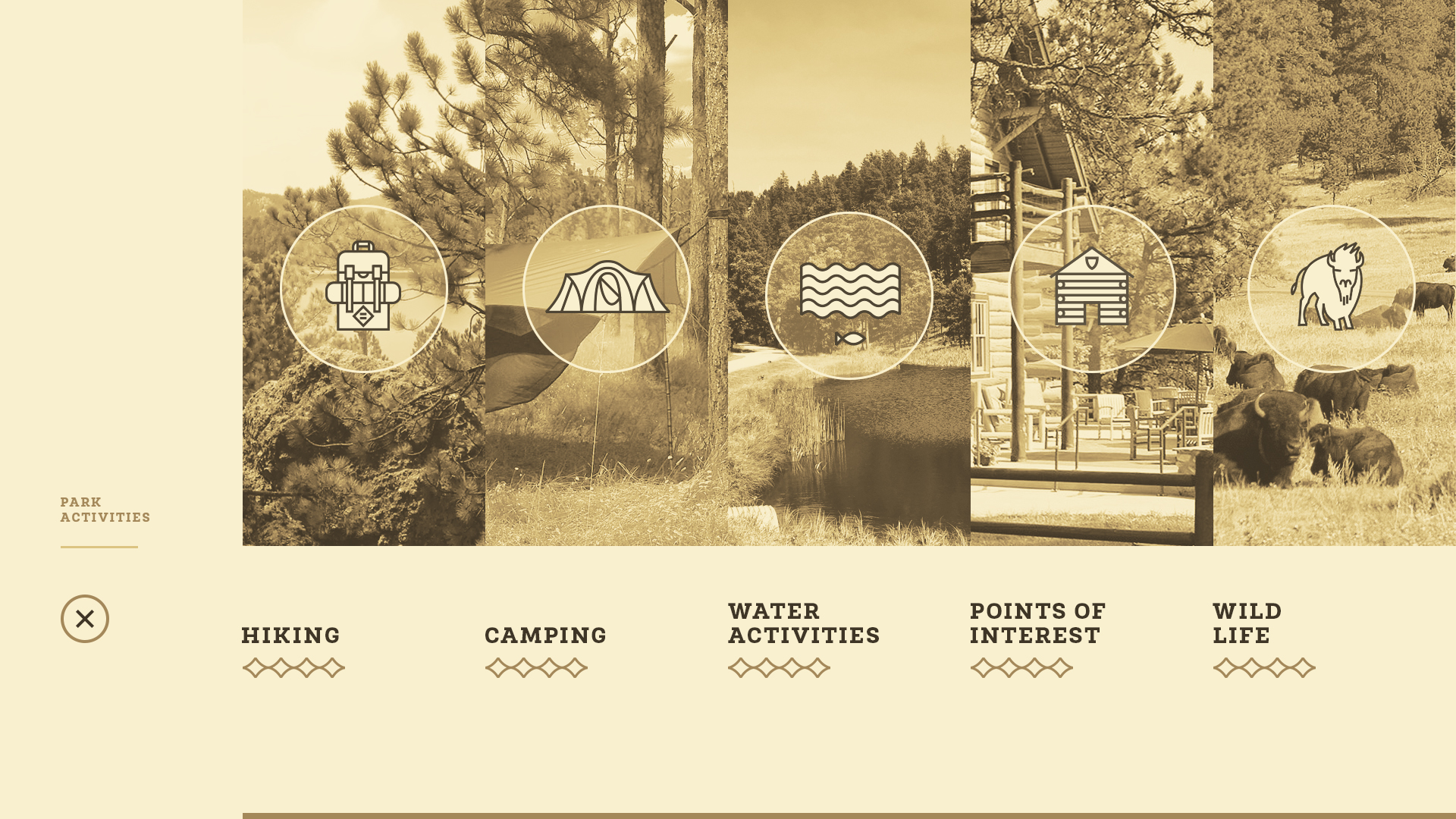 A big part of the fun for me was to collaborate directly with the developers and engineers and work within the physical constraints of the making of the table. Solving problems like defining the path of the LEDs so it would provide both stability of the hidden structure while looking good on the map and also being accurate to the actual route.